THE COLCA CANYON HABITAT OF THE ANDEAN CONDOR
The Colca Canyon is located in a river valley in southern Peru and is famous for being one of the deepest in the world. It is a famous destination for trekking. It is a habitat of the giant Andean condor, which can be seen from viewpoints such as the condor cross. The canyon landscape encompasses a green valley and remote traditional villages with terraced agriculture that predates the Incas. The Colca River is popular for rafting.
Through the Colca Valley we can find samples of ichu and yareta, characteristic vegetation of the area and some animals such as alpacas and vizcachas, a species of medium-sized rodents similar to chinchillas.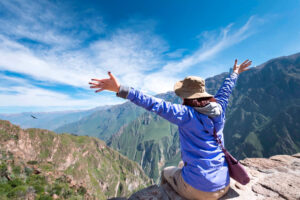 COLCA CANYON
The Colca River extends for 450 km on the eastern slope of the Andes mountain range, along its course it changes its name to the Majes River and later becomes the Camaná River. The Colca Valley corresponds to the first portion of the basin of this river and it is there where the Colca Canyon is located.
An important fact to mention is that in 2005 the Polish mathematician and expeditionary Andrew Pietowski announced that in the area adjacent to the town of Quillo Orco, in the district of Huambo, the depth of the Colca Canyon reached 4,160 m on the north side. and 3,600 meters on the south side. An earlier measurement made in 1981 gave the depth as 3,250 m.
As for the settlement of these valleys, it is believed that the first inhabitants arrived in this place about 8,000 years ago, since vestiges of more than 5,000 years are found in the Sumbay cave. Later, 3,000 years ago, a Neolithic revolution took place when the settlers improved their instruments and extractive techniques. Currently you can see terraces with more than 1000 years old that are still used for agriculture.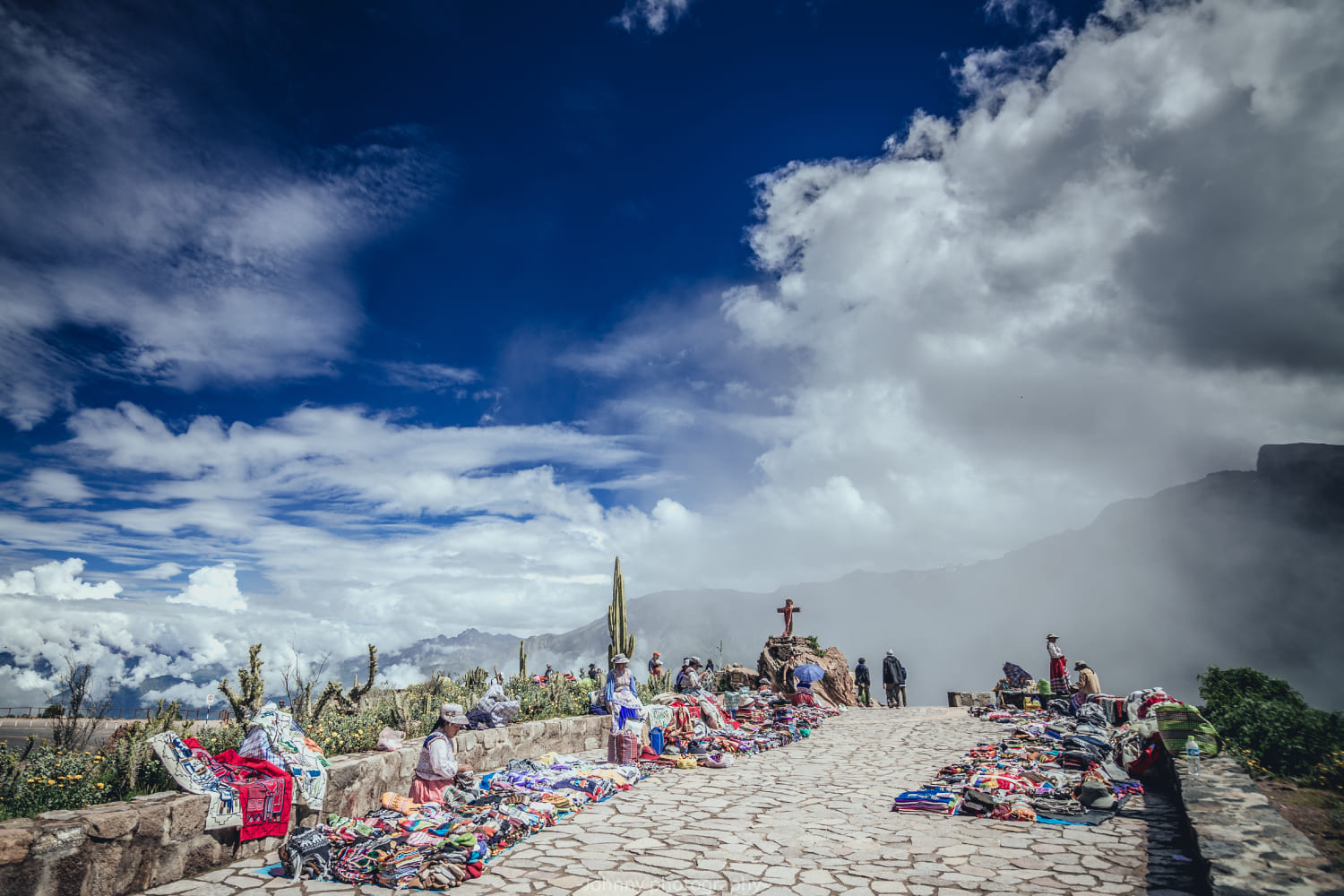 THE CONDOR CROSS VIEWPOINT
The Cruz del Cóndor is a must-see in the Colca Canyon. Some 1,200 meters below, the Colca River flows and in front of it is the Mismi volcano, 5,547 meters high.
It is a viewpoint that not only offers a superb view of the canyon, but also reveals itself as a strategic location to observe the Andean condor, one of the largest birds in the world (it can reach a wingspan of 3.50 meters).
For many, the main motivation for visiting the Colca Canyon is that the Mirador de la Cruz del Cóndor is not only a good vantage point to enjoy the terraces of the valley, but also that it is very easy to see the flight of the condor.