CAN I VISIT THE AMAZON RAINFOREST OF PERU WITH CHILDRENS
Traveling to the Peruvian Amazon rainforest is living a unique and enriching experience. Entering this region and contemplating how the geography gives way to an endless green landscape of forests and rivers that are lost on the horizon, is the starting point of an unforgettable journey where you will not only discover new cultures or incredible places, but it is also an opportunity to get away from the lethargy of the city and reconnect with yourself.
And it is that the Amazonian forest of Peru hosts throughout its territory a paradise of biodiversity that, how could it be otherwise, is complemented by a special gastronomy that captivates with its variety of ingredients and flavors. Without a doubt, the Peruvian Amazon is the ideal place to continue expanding your mind with new sensations in the midst of all the power and magnitude that nature offers.
VISITING THE AMAZON RAINFOREST WITH KIDS
We are often asked whether going to the Amazon Rainforest with kids is a good idea or not. Young families are just as eager to visit the world's largest rainforest as anybody else, but are Amazon vacations with children really a wise choice? We say so long as your kids aren't too young, then unequivocally yes! Here's why.
The Amazon Jungle for children: They too can enjoy the jungle
Walking in the middle of the jungle, venturing towards waterfalls and navigating mighty rivers are no longer just activities for adults. The place, landscaped exuberantly, offers activities for three or four days. From navigating the Manu River to the intense experience of walking through the Amazon forests.
The Peruvian jungle is a spectacle for the senses. Amazing landscapes, exotic animals and many adventures. It's definitely a great place to take kids who are old enough to enjoy it. Of course, it is important that they are vaccinated against yellow fever, influenza, hepatitis. In addition to bringing insect repellent, mosquito nets and appropriate clothing that protects your skin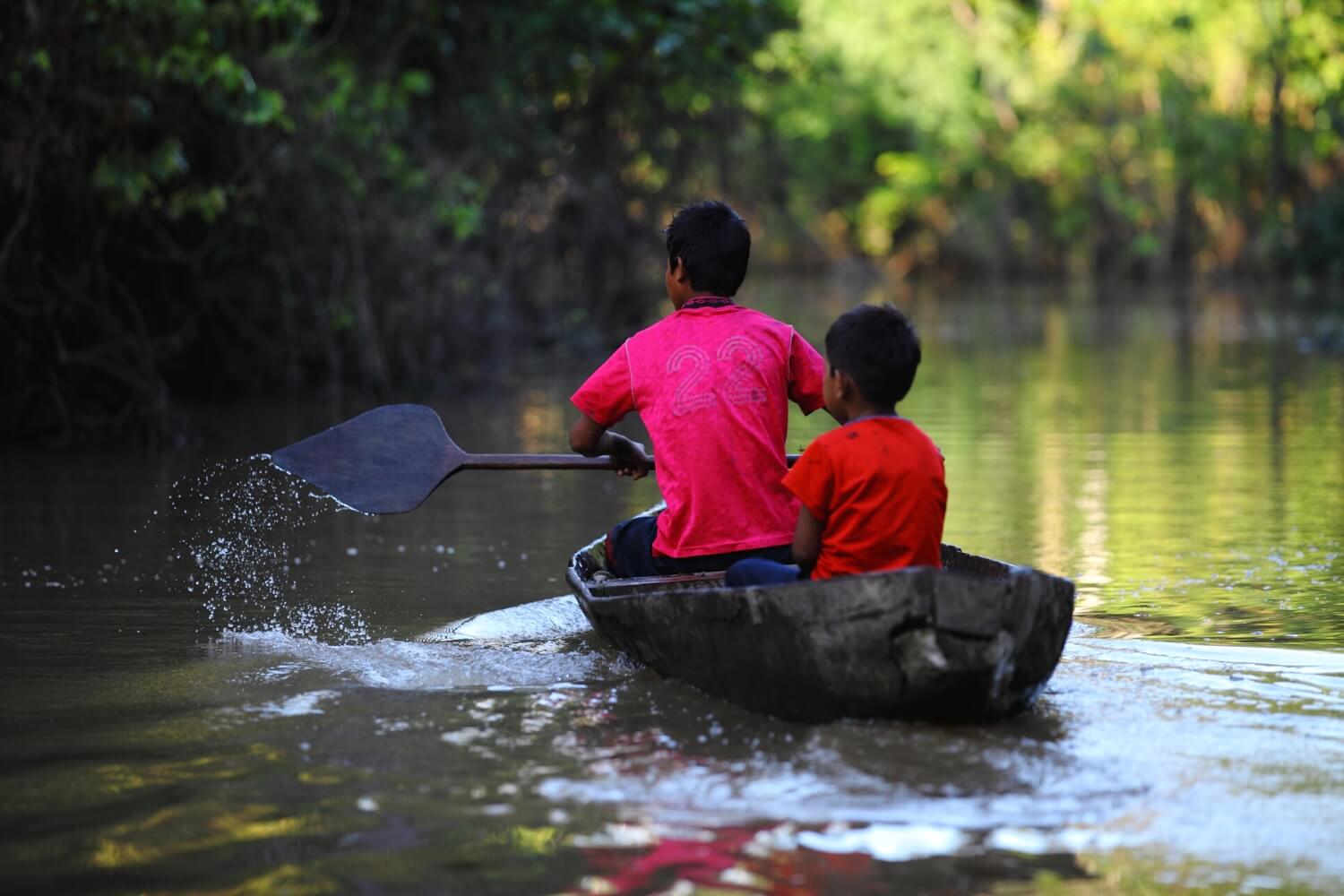 HOW TO ORGANIZE A TRIP TO THE AMAZON RAINFOREST
No place is as impressive as the Amazon rainforest. In everyone's mind it is always visualized that this destination only belonged to heroic expeditionaries who star in adventure movies. And many wonder: are there really giant anacondas and piranhas that can attack you? Will the trees be as huge as the books describe them? Will tarantulas be the size of the palm of a hand?
The preparation of the trip to go to the Amazon rainforest is key.Plan this expedition taking into account certain considerations. The first is inoculation with the yellow fever vaccine, which, despite being recommended and not mandatory, is preventive and gives greater peace of mind to the traveler who, once at the destination, is exposed to so many mosquitoes. On the other hand, pay attention to what to pack: long-sleeved shirts and light pants for walks, mosquito repellent, trekking boots, windbreaker and waterproof jacket, lamp with head adaptation, light hat, rechargeable batteries, thermos and backpack for trekking. It is not recommended to travel with a suitcase because it is uncomfortable for transfers.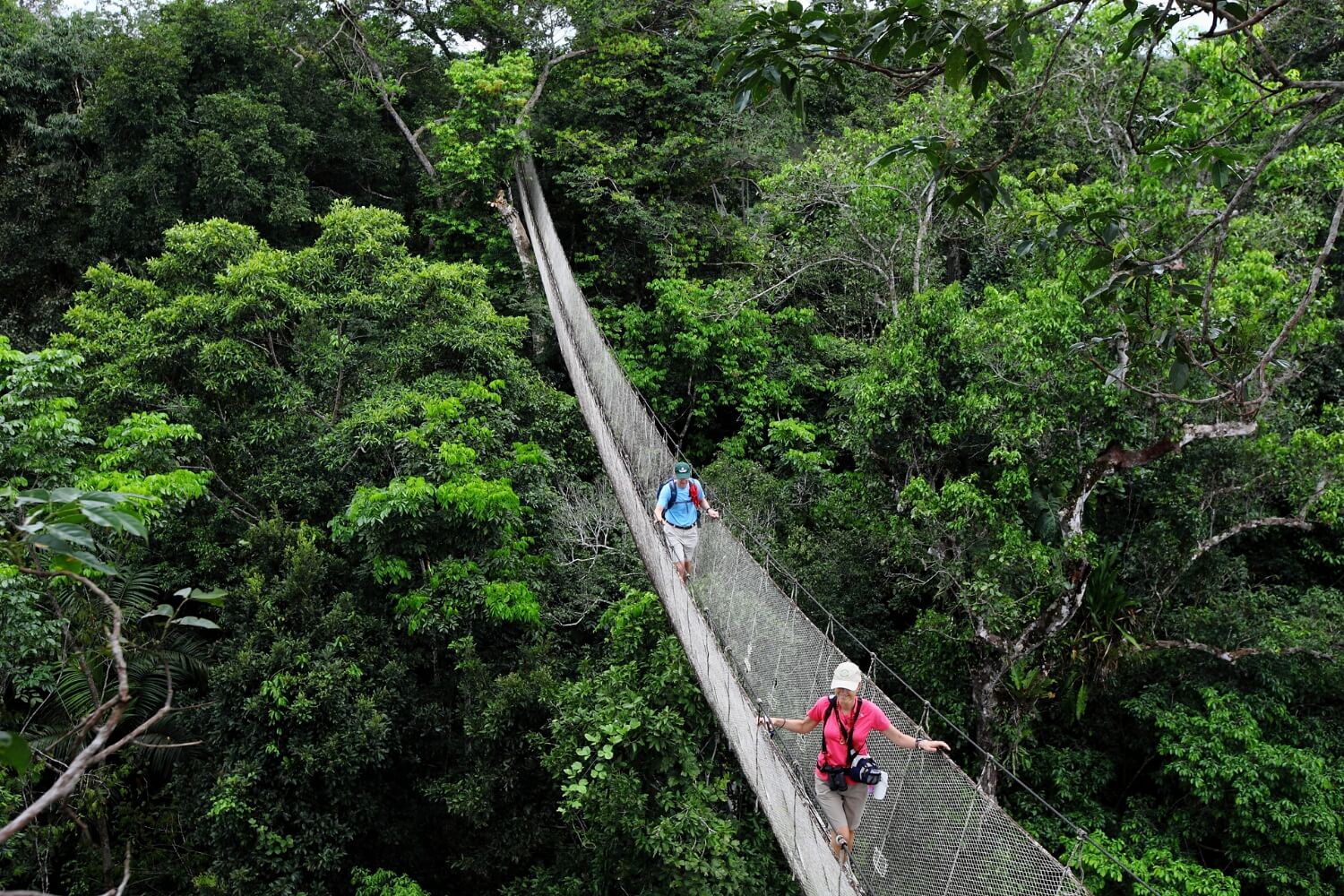 IS AN AMAZON RAINFOREST SAFE FOR KIDS?
Yes, the Amazon Rainforest is safe for kids, so long as all safety measures advised by your tour guide are followed diligently, and the wildlife and plants are treated with great respect. The Amazon is an amazing place but also a wild one. Amidst its incredible diversity there lies many hidden dangers, like poisonous plants and camouflaged critters, as well as the more famous dangers of being bitten by mosquitoes. These aren't dangers specific to children though, and careful caution is advised for all explorers, old and young.
Our tours to Manu National Park have extremely stringent safety checks on a regular basis, and most have sophisticated equipment, medical instruments, and contingency plans in place in case of emergencies. What's more, they have strict minimum age requirements in place to help ensure the safety of your children, with those above them being able to follow important safety protocols.
In our view, the decision to take a child to the Amazon Rainforest is less about safety and more about the quality of the experience for them.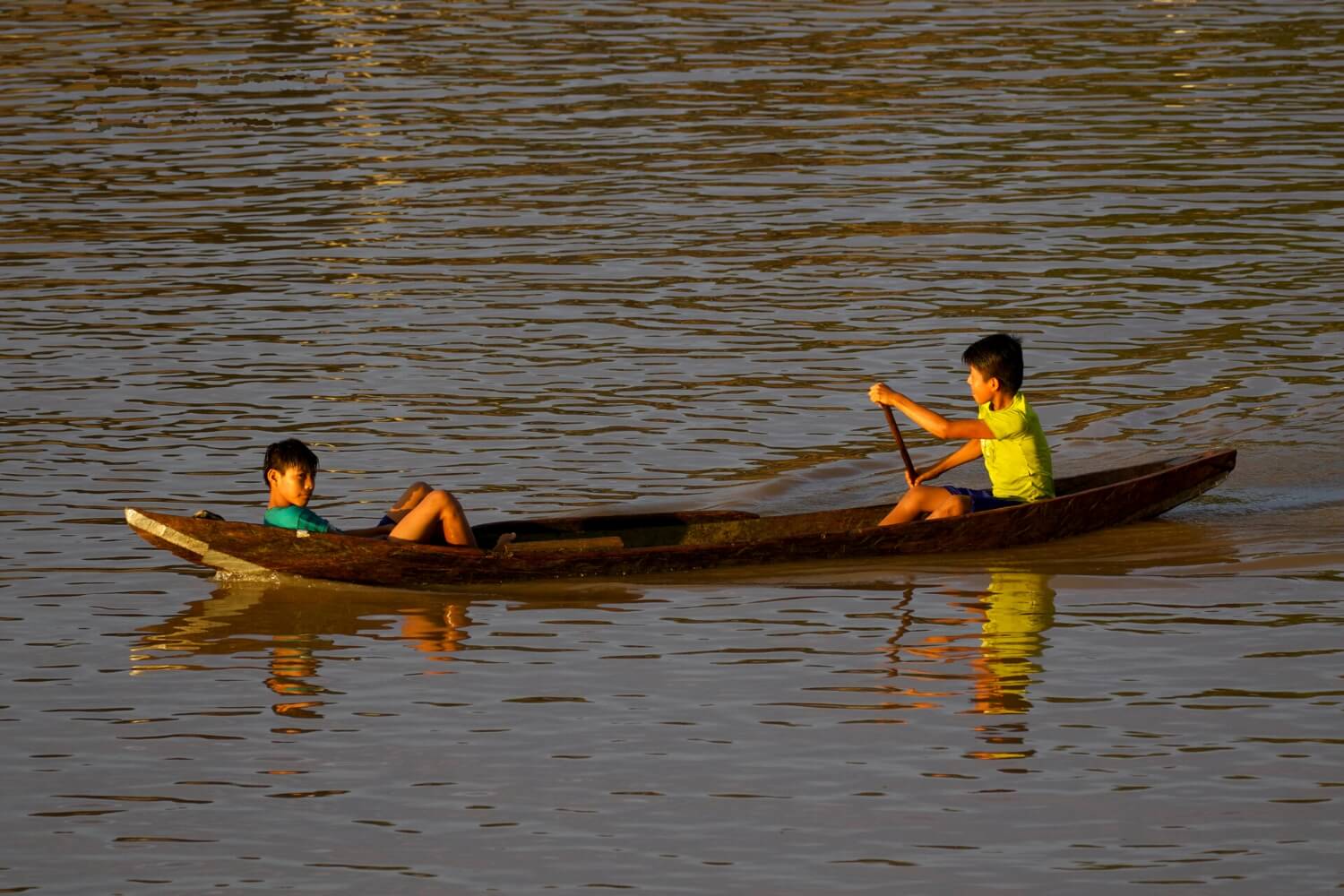 TIPS FOR TRAVELING WITH KIDS TO THE AMAZON RAINFOREST
Traveling with children older than 5 years
Visiting the jungle is an unforgettable experience, but it can be a bit extreme for children under five years of age due to the heat and constant adventure. For this reason, at Andean Great Treks, we suggest coming with children older than that age so that they can live a full experience and have memorable memories.
Look for all-inclusive options
One of the most stressful things about traveling with children is having the meals ready on time and the itinerary. But don't worry, because our tours are all-inclusive and when you travel with us you only have to think about relaxing and enjoying your family adventure through the Amazon. We will take care of the pick up from your hotel in Cusco, meals and excursions so that you have time to rest with your children and enjoy the spaces, sounds and sights of the Amazon jungle of Peru.
Pack ahead
Traveling with children means taking several changes of clothes, but with these tips and packing in advance you will be prepared to pack an ideal suitcase for a trip to the jungle. Being a place with a tropical climate, we recommend you pack light clothing, some long pants for walks, slippers, and a waterproof jacket for the rain.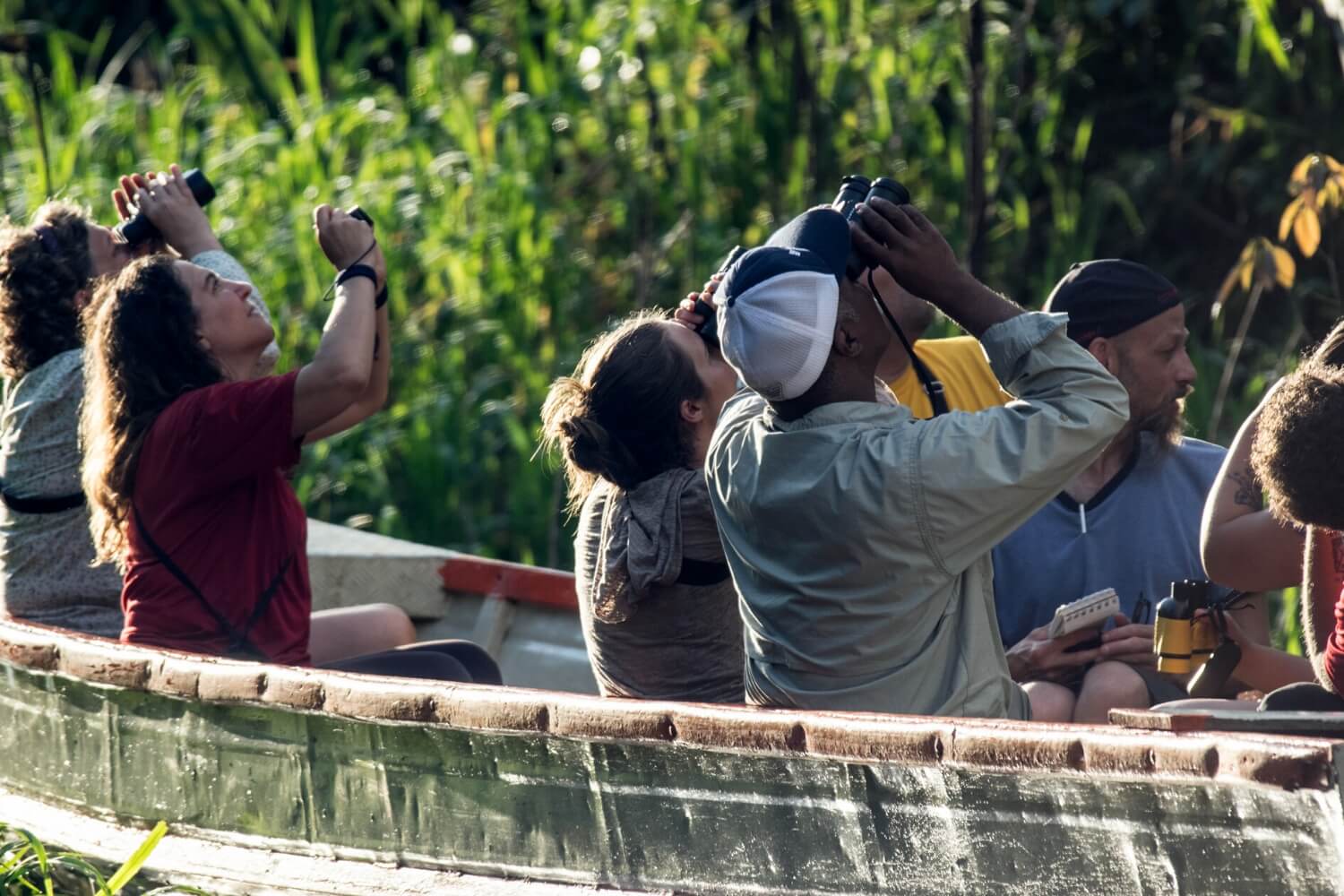 Check our excursions
Andean Great Treks offers more than 10 excursions included in the packages. Visit our website to know them in detail and that you can choose the ones you like best for your stay. Upon arrival you will have a clearer idea of which jungle excursions you do not want to miss, and thus you can create your adventure list; Exploring the jungle with a private guide will have a fantastic effect on your children, as they will be able to solve all their questions, taking them on a path of learning about the ecosystems of the Peruvian Amazon, and getting to know a little about the geography of the jungle areas between memories and experiences they will never forget.
Remember to bring your insect repellent
Having an insect repellant and a small medicine kit is vital. In addition, it is good to keep in mind a small family medicine cabinet where you have the medicines that your children frequently use in an emergency, such as antihistamines or a digestive; Since taking into account that the jungle is an exotic destination, it is best to have your personal kit and prevent any problem or be ready in an emergency.
Think about Snacks and Candies
Let's talk about more fun kits like snacks, those that your children and the whole family like the most. In our jungle tours food is included thinking of you; and it is served at specific times but remember that you will be in the middle of the jungle, and being far from the city it is not so easy to find your children's favorite snacks, so we recommend packing some cookies or cereals that can even be bought in Cusco.
Capture the moment
Whether it's with your phone's camera or a professional camera, you can't leave the jungle without photos. We recommend you to store all those moments through photos and videos in the Peruvian Amazon with your family.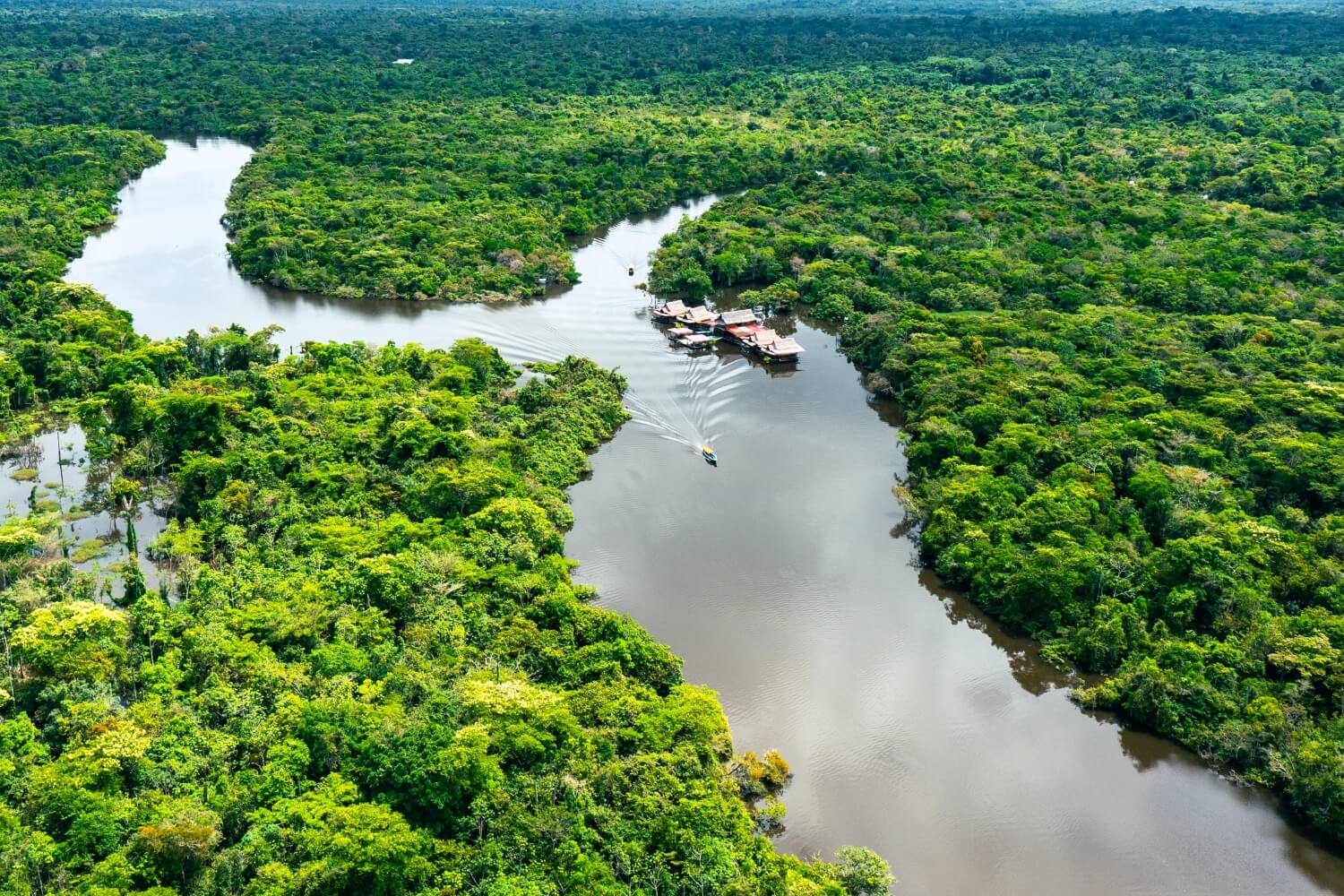 The More We Are, the Better
Invite relatives or friends with children of the same ages and with the same affinities, with whom they can complement common activities and thus be able to spend a different time with family and friends. Well, a trip with children to the Peruvian jungle can be made more bearable and entertaining if it is planned ahead of time and with a good group.
Share with the local community
Live the experience of getting to know the culture of the jungle up close and trying new flavors, listening to new sounds, feeling the energy of the place and being part of that context. In our trips, we invite you to discover the Amazon with your family, and together create unforgettable memories; Well, one of the best parts of traveling with children is that they can share, explore and learn from other cultures and societies.
When you visit the jungle, you will live a revealing experience in every way: you will try new dishes, and you will enjoy an incomparable landscape with your children. Always take into account the needs of each of your children according to their ages, in the case of adolescents, make sure that they pack all their identity documents or some medicine; always try to make a list and have a double check when packing all the essentials so that your family has a good and pleasant trip.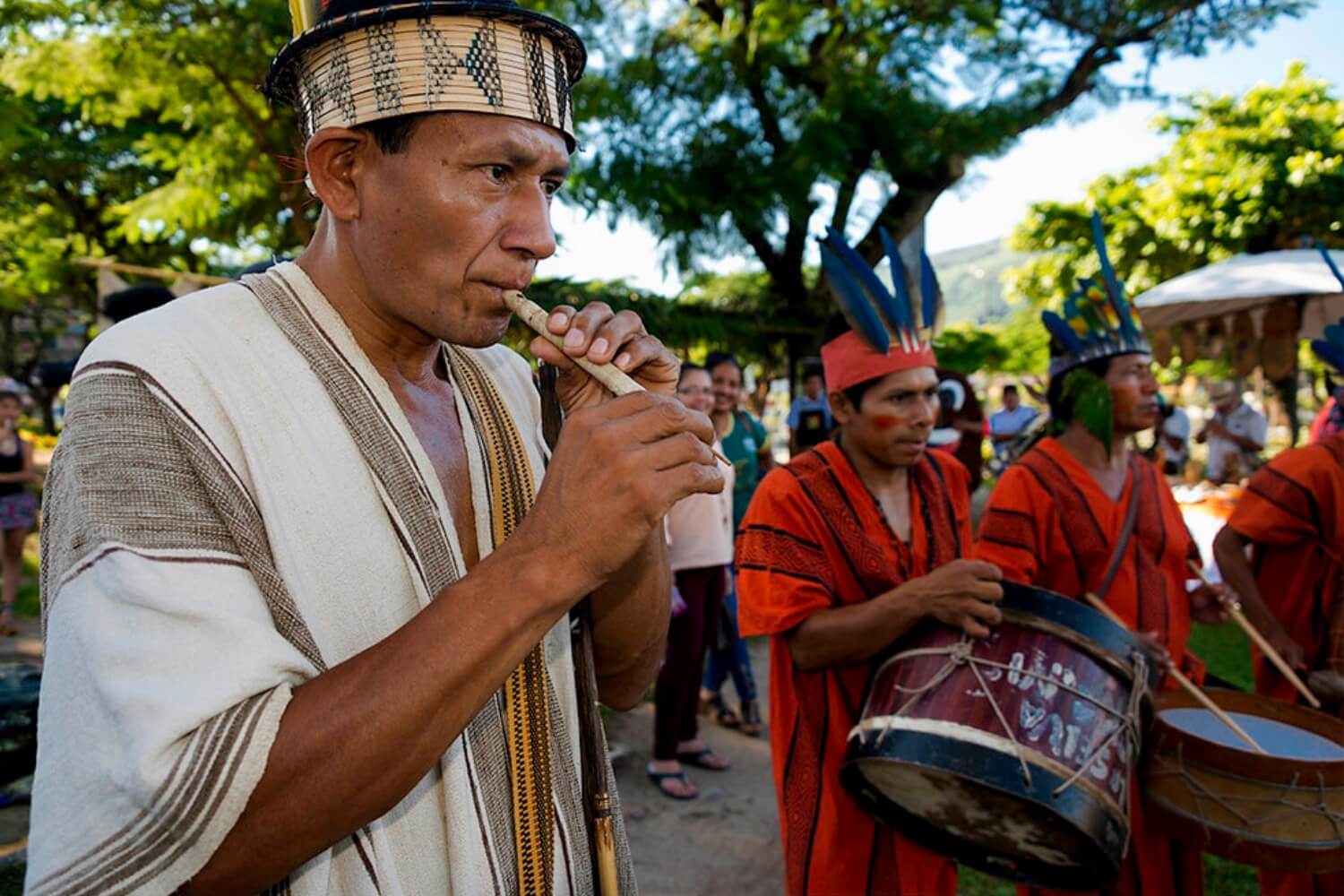 Vaccines and medicines
Covid-19. It is necessary to have the complete doses against Covid-19.
Yellow fever. It is injected in a single dose at the international vaccination center. It is effective from the 10th day and lasts 10 years.
Malaria. There is no vaccine as such, but there are preventive drugs.
Typhoid fever. It must be injected two weeks before the trip and lasts for two years. There is a version in pills that must be taken a week before the trip and lasts for five years.
Hepatitis A and B. The hepatitis A vaccine is given in two doses at least 6 months apart. Hepatitis B vaccine is given in 3-4 doses over 6 months.
Why the Amazon Rainforest Is a Great Vacation Option with Kids
South American society and especially the indigenous communities of the Amazon hold children in high regard and the locals have a very hands-on approach to rearing kids. You can be assured that some of your naturalist guides will have children of their own, and will have plenty of experience and no hesitation in interacting with your younger family members.
Moreover, we feel that taking children to wilderness destinations, especially those rich in plant and animal diversity, is important. Visiting foreign countries and exposing children to new cultures and environments is a great investment in your child's future. Our children are the generation that will inherit the planet, in whichever shape we leave it in, and will undoubtedly face hard decisions on how to deal with the challenges humanity will bequeath them. The Amazon Basin is arguably the most vital ecosystem on the planet, and a lesson on its importance during developmental years will surely help to shape children into compassionate, responsible adults.