The best vegetarian restaurants in Cusco
The city of Cusco is a key point for tourist activity in Peru. Being the ancient center of the Inca Empire, today it combines culture, history and a modern way of living in itself. Every year around 1 million tourists come to the city of Cusco to take tours of the famous archaeological parks, visit museums, explore Machu Picchu by train or hike, and enjoy the colorful local festivals. However, vegetarian travelers or tourists, generally, and especially in Latin America, find it very difficult to find good options for vegetarian restaurants in Cusco, they always end up resorting to the great travel companion: bread with avocado and tomato. But yes, there are vegetarian restaurants in Cusco and in this article you will learn about some options. There are many vegetarian options in Cusco. There is something for all tastes and for all budgets. You can find it in a stall in the San Blas Market as well as in a place awarded by Tripadvisor.
Peruvian cuisine is home to a variety of delicious dishes and fortunately not all of them contain meat, chicken or fish. Actually, there are many good vegetarian options, such as choclo (corn) with cheese, corn cake or tamales, yuca, potato, the baked noodle, stuffed avocado, squash or pumpkin soup, locro de squash, etc. And of course we have the super food; Peruvian quinoa, which can be used in soups, salads, instead of rice, and even in sweet dishes and desserts.
Whether you are a vegetarian or not, these restaurants and huariques are a great option. Their food is not heavy, it is easy to digest and when you are at 3,399 meters above sea level, digestion can be very slow and sometimes play a trick on you. Therefore, eating more nutritious vegetables is a good alternative. If you are thinking of traveling to the Imperial City of Cusco, here is a list of vegetarian restaurants that you cannot miss. And if you're not a vegetarian, it doesn't matter, you'll still love it!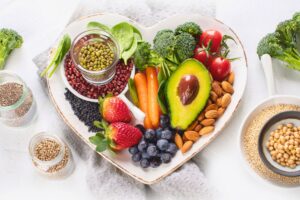 Green Point
The Green Point restaurant is an oasis in the middle of the city of Cusco, a covered garden full of plants and fruit trees where you can enjoy a unique experience, all plant-based, healthy, delicious and free of animal abuse. It offers healthy and organic food, offers breakfast, lunch, dinner, brunch and various drinks, with a wide variety of dishes, made with fresh ingredients from the region, as well as a cozy and quiet atmosphere. Their food is very varied and has options for everyone. It has a menu that includes Peruvian as well as international dishes. In addition, it has the menu of the day in which they offer you a starter, a background, a drink and a dessert.
An important fact is that in the morning the prices of the dishes are more accessible, for example for the menu; On the other hand, at night, the prices vary and increase a little, because à la carte dishes are offered. The food here is amazing and they are presented in a beautiful way, so much so that it is sometimes a shame to eat it, as no one wants to ruin the beautiful decoration of the plate. In Green Point they have many Peruvian dishes in their vegan version, such as two ceviches, lomo saltado, tacu tacu and the Cusco grill.
In 2022 they achieved first place worldwide in the TripAdvisor Best of the Best 2022 Awards in the Hidden Gems category.
– Address: Carmen Bajo 235, San Blas, Cusco. Reference half a block from the square of San Blas.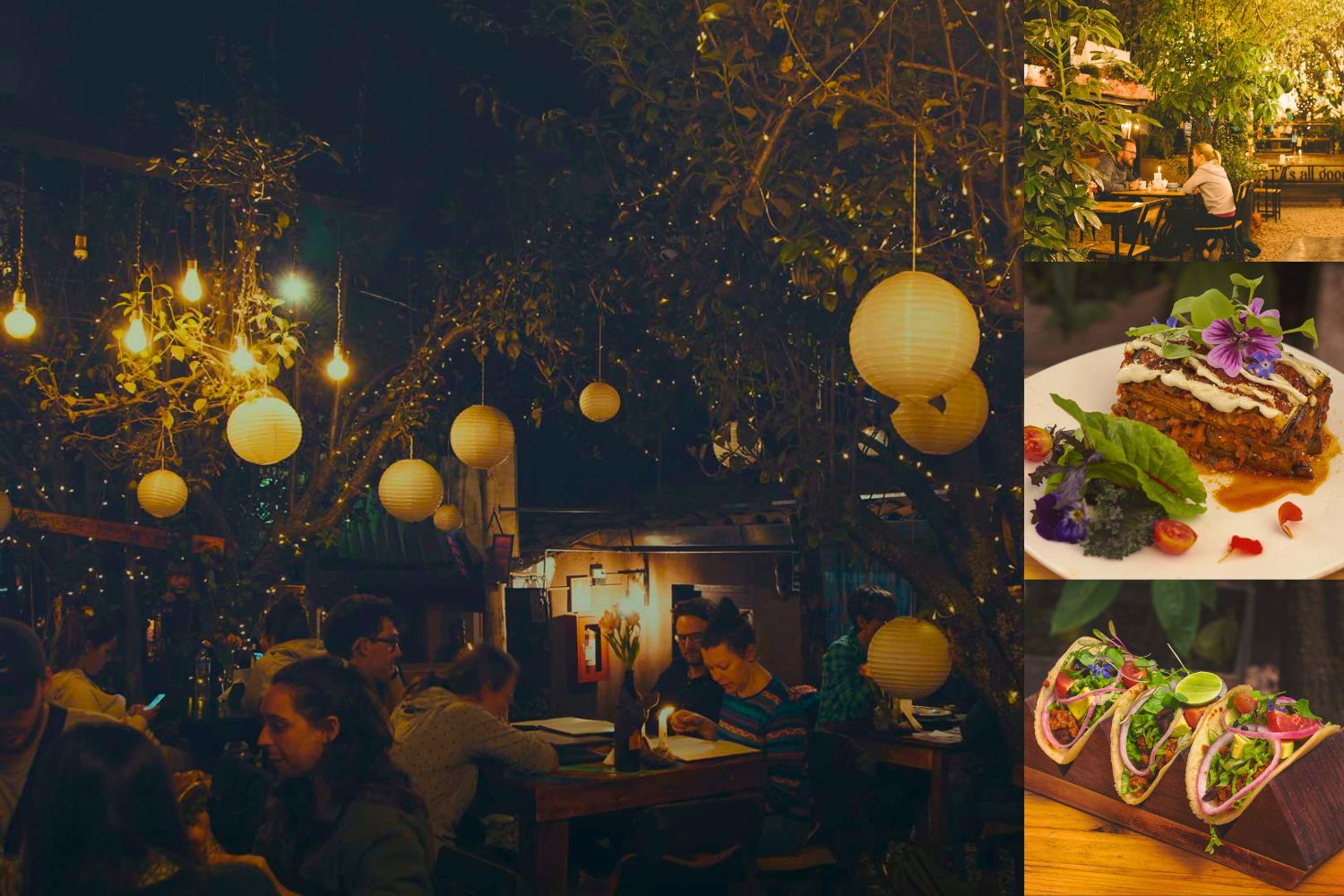 Vida Vegan Bistro
In the imperial city, high in the Andes, there is a place where flavor expands, Vida Vegan Bistro, a fusion restaurant, creative, nutritious, of our culture without confusion. In each bite the essence of Peru is felt.
The place is small and very cozy, with board games that replace Wi-Fi, they will make you enjoy the moment and the deliciousness that they offer on their menu. The incredible thing is that its staff is kind enough to consult about nutritional allergies that each client may have, so their attention is 100% personalized.
On your menu and among the most requested dishes you will find the Creole vegetarian stir-fry, the mushroom chili, the vegan bistro life salad, vegetable pizza, hamburgers, which are the new dishes. Their good performance has led them to be four times among the best restaurants in Cusco according to TripAdvisor and Happy Cow.
– Address: Palace Street No. 122, Cusco. Reference side of hotel Belmond Monasterio.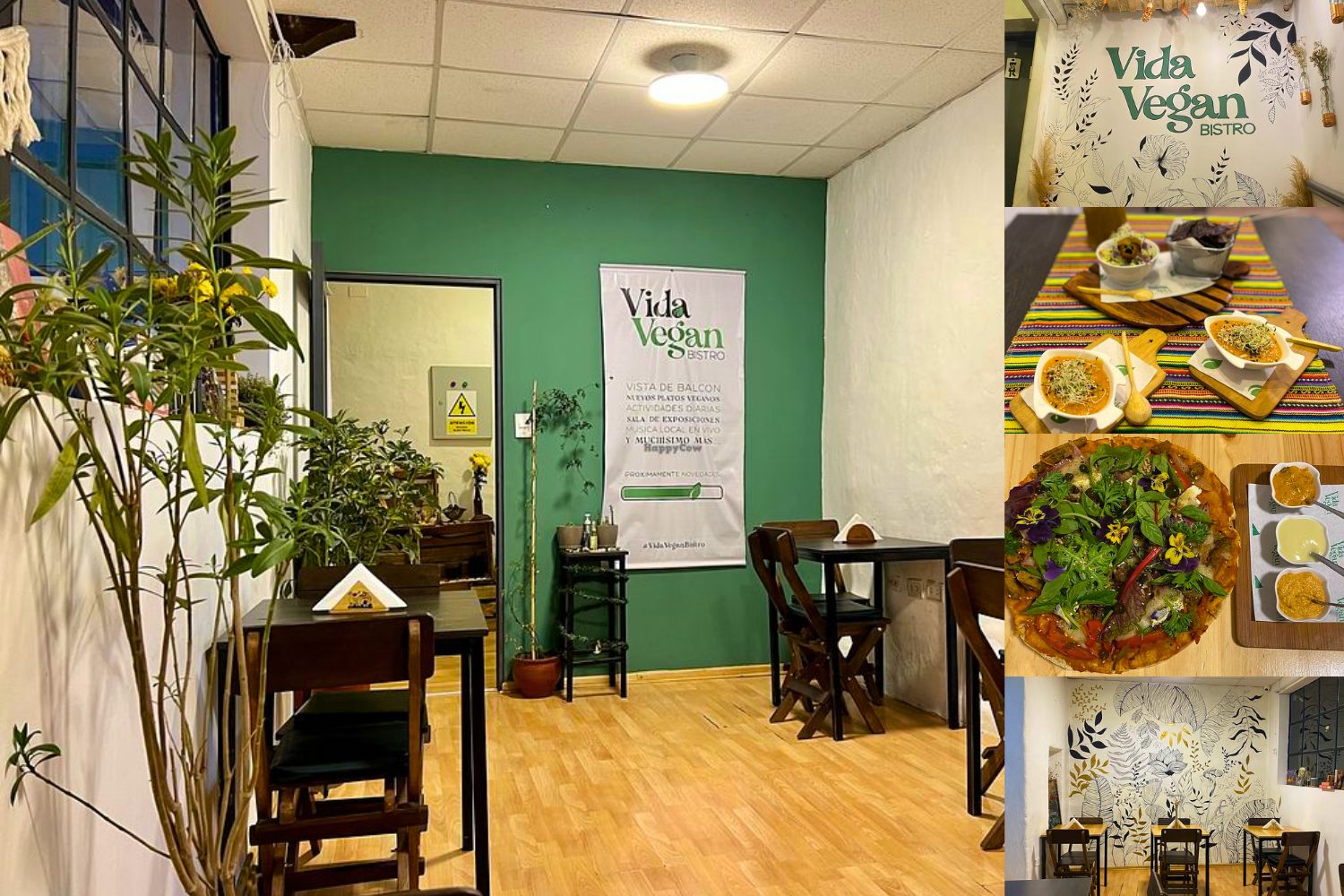 El encuentro
This restaurant offers healthy vegetarian food but its average cost is affordable. This is why not only foreigners eat here but also the local population. The food served here is delicious and cheap. You can choose between the varied dishes offered à la carte or a nutritious menu. The best of all is that you can get company in case the place is full since the tables are shared, so there is no problem if you go alone, you will always be accompanied by someone. At lunchtime they offer cheap menus, very varied day by day.
The only thing to keep in mind is that some of the meals come with tuna, so I recommend you read the menu and the ingredients carefully before ordering.
– Address: Calle Santa Catalina Ancha Nº 384. Reference to a block and a half from the Plaza de Armas of Cusco.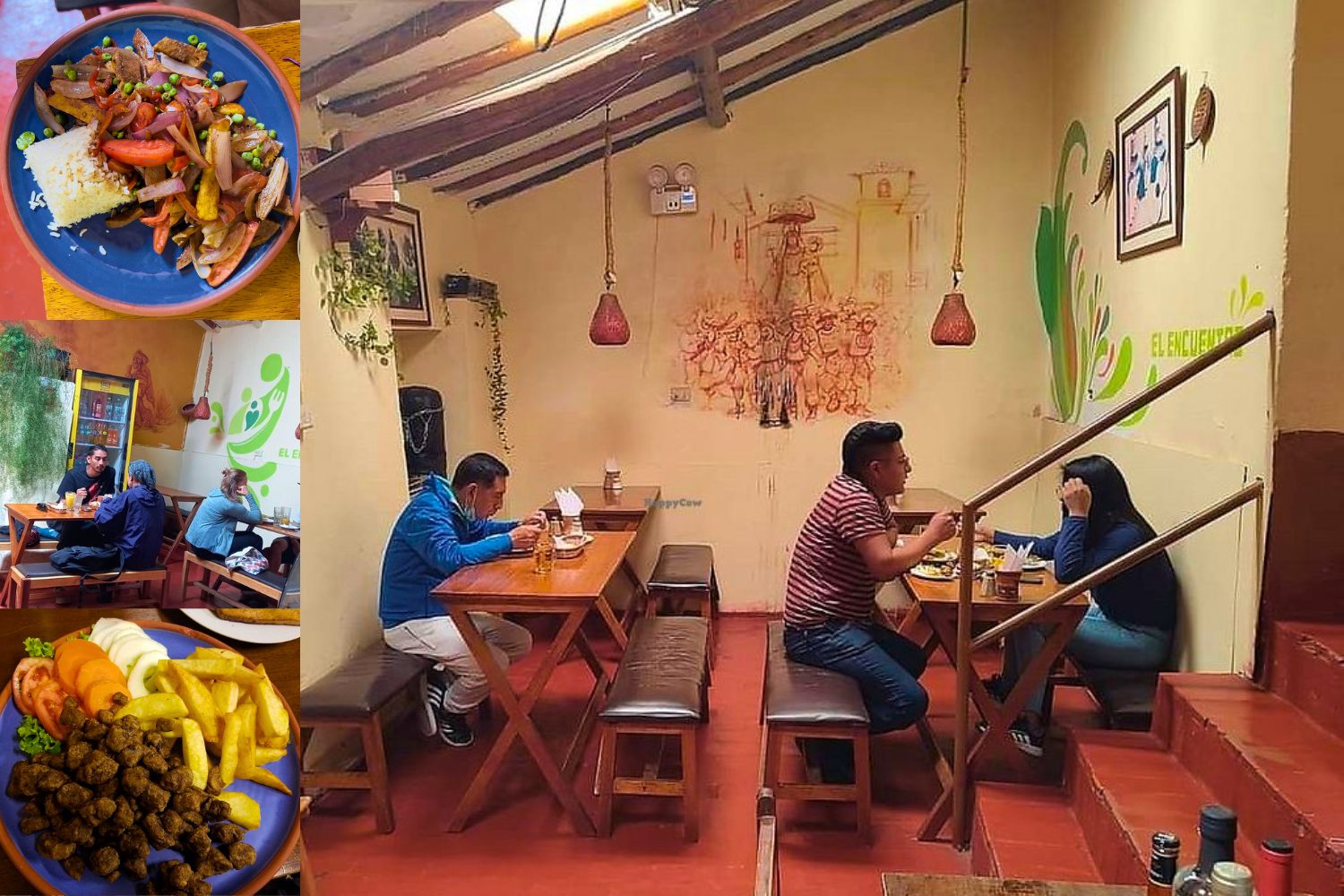 Organika
The dishes offered are generally innovative proposals for those who like healthy and vegetarian food. The restaurant is almost always full because it is small; That is why the owners ask customers to make a reservation in advance if they do not want to queue to enter the place. The products they use are harvested in their own garden in the Sacred Valley of Urubamba – Cusco.
It is one of the best vegetarian restaurants in Cusco, a restaurant specialized in organic and sustainable food. It offers natural drinks and a variety of purely vegetarian dishes. Its facilities are warm and very pleasant, with touches that represent healthy living. It is located in the historic center a few blocks from the Plaza de Armas of Cusco, on the way up to the viewpoint of San Cristóbal.
– Address: Coffin Street Nº 154 – Historic Center of Cusco. Reference near the Plaza de Armas.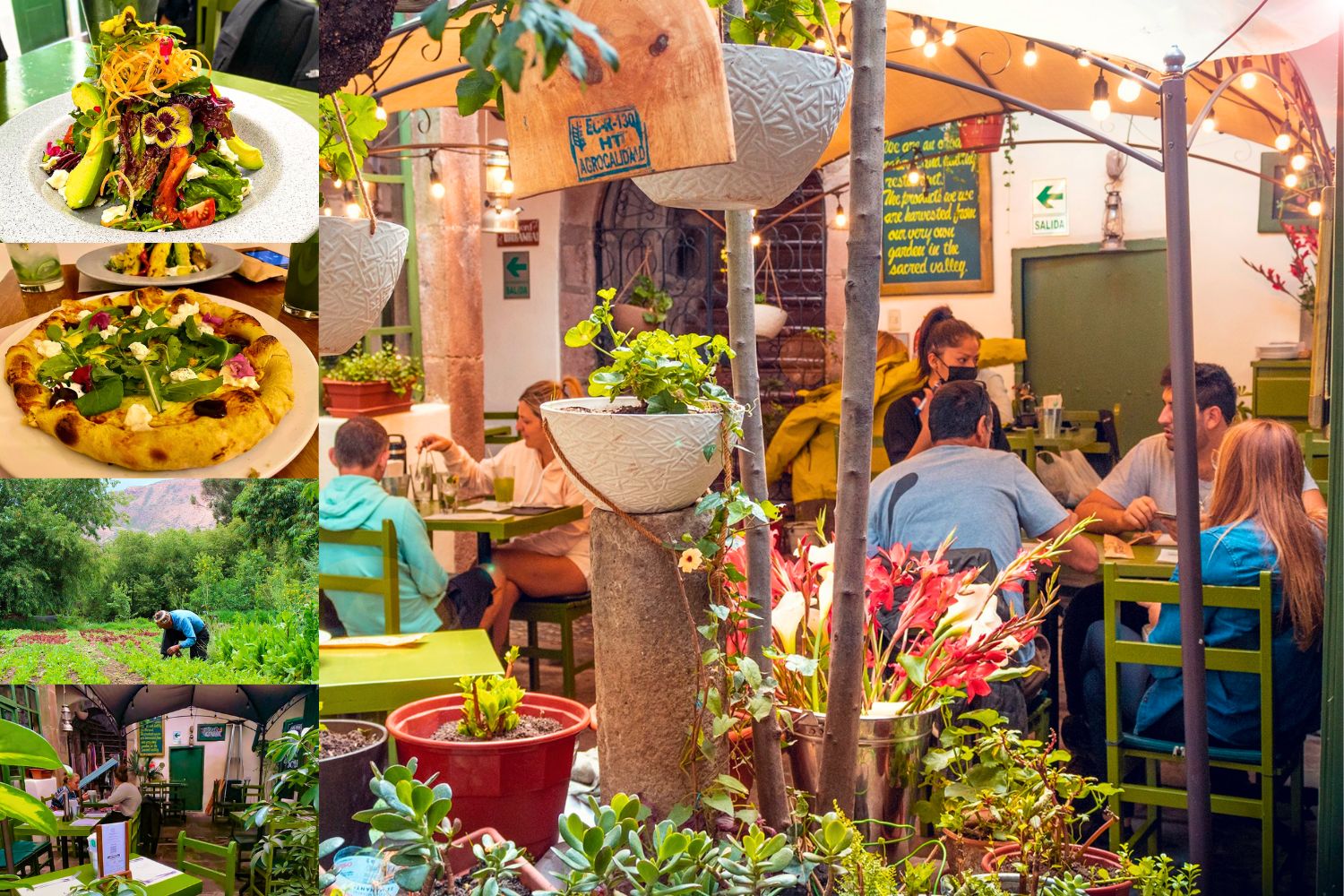 Shaman Restaurant Vegan Raw
At Shaman restaurant vegan raw, you will be served vegetarian cuisine. Savor its generous gazpacho, its homemade quinoa salad and its attractive mushroom soup. If you haven't yet tasted the perfectly crafted cookies, delicate fruit salad, or unique pudding here, then you haven't enjoyed life yet. It's great to be able to taste a sensational pisco sour.
It is the first shamanic restaurant in Peru dedicated to bringing ancient shamanic food practices and secrets directly to your table. Experience the truly empowering flavors of nature from food grown organically in their special Power Garden and prepared with special ancient rituals, practices and mantras to turn the gifts of Pachamama into the nourishment of the Masters.
A number of reviewers say that the staff is terrific at this place. This place provides a pleasant service to its guests. Many visitors consider that the prices are fair for what you get. At this restaurant, guests enjoy a great atmosphere and beautiful decoration.
– Address: Calle, Sta. Catalina ancha 266 B.