Peruvian coffee the best in the world
Coffee is one of the most consumed beverages in the world, and the consumption of Peruvian coffee is increasingly making its way into this market. Peru is a great producer of coffee, not only because of the quality it offers, but also because it is one of the top 15 world exporters and the first exporter of organic coffee in the world. Today, coffee is the main agricultural product along with asparagus and represents about half of agricultural exports and about 5% of total Peruvian exports. And it is the economic support of more than 220 thousand families. This product is also one of those with the greatest socioeconomic influence. The internal consumption of Peruvian coffee is in full growth, which is why we are increasingly seeing more coffee shops and coffee offers for home and office consumption.
This coffee is produced mainly in the inter-Andean valleys and the eastern Andes mountain range, where it meets the Peruvian jungle, and is cultivated in 388 districts of Peru by 150,000 producers who occupy some 330,000 hectares.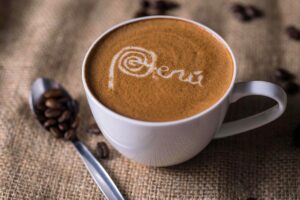 History of Peruvian coffee
Coffee arrived in America with European immigrants in the 18th century and they introduced its cultivation to Central and South America. By the middle of the 18th century, coffee was already produced in Chanchamayo, Moyobamba, San Ignacio, Jaén, Huánuco and Cusco, for local consumption and for export to Germany, Chile and Great Britain. The first café in Lima was opened in 1771 on Calle Santo Domingo by Francisco Serio.
Since 1850 European immigrants introduced coffee to the Chanchamayo valley, along with coca, tobacco, cocoa and sugar cane. In 1930, English capitals consolidated the Chanchamayo valley as a coffee zone. Since the end of the 20th century, Peruvian coffee production has improved not only in quantity, but also in quality. Organic coffee from Peru has a good international reputation.
Peruvian varieties include Good Hard Bean (central jungle), Hard Bean (northeastern jungle) and Medium Hard Bean (southeastern). Of these, the first gets the best prices.
Within the framework of the Twenty-second Fair of the American Specialty Coffee Association (SCAA), Peruvian specialty coffee won the award for "best specialty coffee in the world", beating important coffee producers such as Colombia and Guatemala.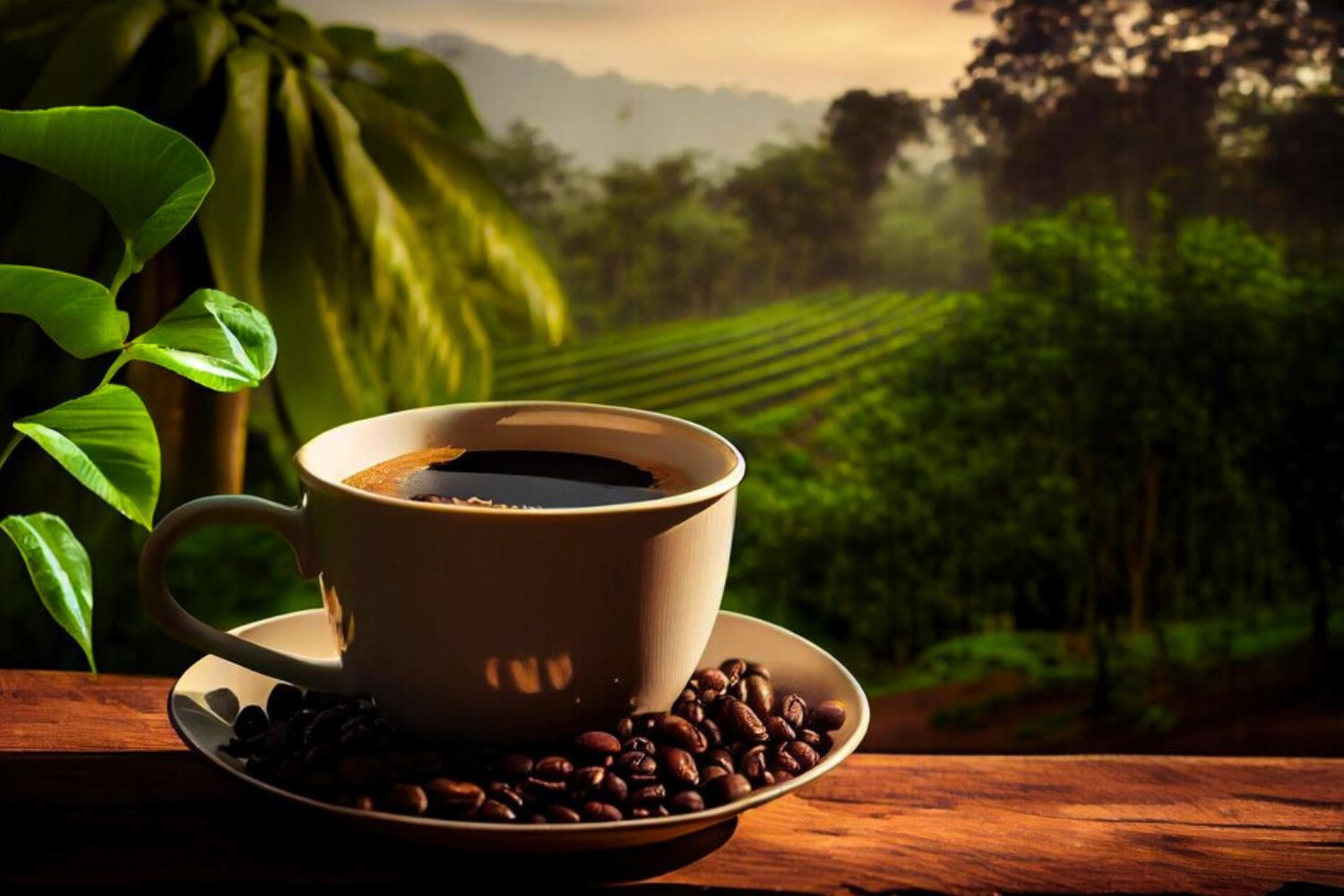 What regions of Peru produce coffee?
As with many agricultural products, the advantage of the Peruvian geography and climate means that there are several regions where coffee can be produced. The most notable Peruvian coffees and their production areas are:
Junin Coffee: Chanchamayo, Satipo, Pichanaki.
Pasco Coffee: Villa Rica.
Amazon Coffee: Rodriguez de Mendoza.
Cusco Coffee: The Convention.
Puno Coffee: Watermelon.
Cajamarca Coffee: Jaen.
San Martin Coffee: Moyobamba.
Huánuco Coffee: Hermilio Valdizan, Luyando.
And what is the best Peruvian coffee? Each region has its own, we cannot say that one region has better coffee than another. There are different variables of the coffee value chain that can determine the result of this in the cup. Today there are different brands of Peruvian export coffee that are gaining market share, as well as specialty Peruvian coffees that win first places in international competitions.
Production areas
North zone: 43% of the production is located in Piura, Cajamarca, Amazonas, San Martín.
Central zone: 34% of the production is found in Junín, Pasco, Huánuco and Ucayali.
Southern zone: 23% of the production is found in Apurímac, Ayacucho, Cusco and Puno.
In total they add up to 330,000 hectares of production. About 85% of this production belongs to producers who manage less than 5 hectares.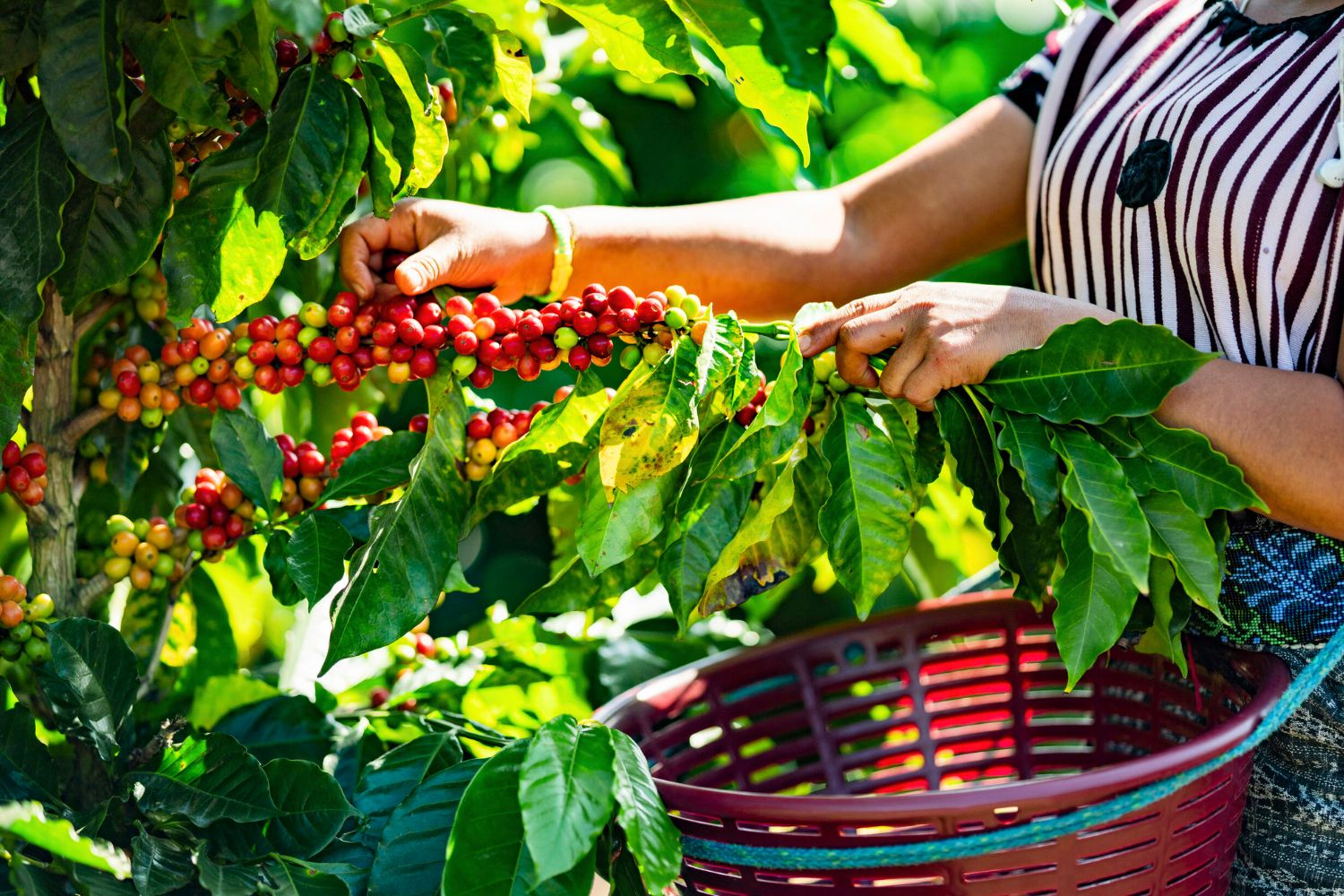 What types of coffees are produced in Peru?
In the world there are two species of coffees, "Arabica" that has 70% of world production and "Robusta" with 30%. The differences of these species are in their caffeine concentration, resistance to diseases, plant height , among other. Both species are cultivated in Peru, with a predominance of Arabica coffee.
Arabic coffees are characterized by having many varieties, more than 50 in the world. In Peru, the Catimo, Catuai, Costa Rica 95, Gran Colom, Limaní, Geisha, Caturra, Bourbon, Typica and mixtures of these varieties are mainly present.
Although the species and varieties of coffee influence its quality, there are different factors throughout the process that are decisive. In Peru, as well as in different countries, specialty coffee (quality coffee) and conventional coffee are produced.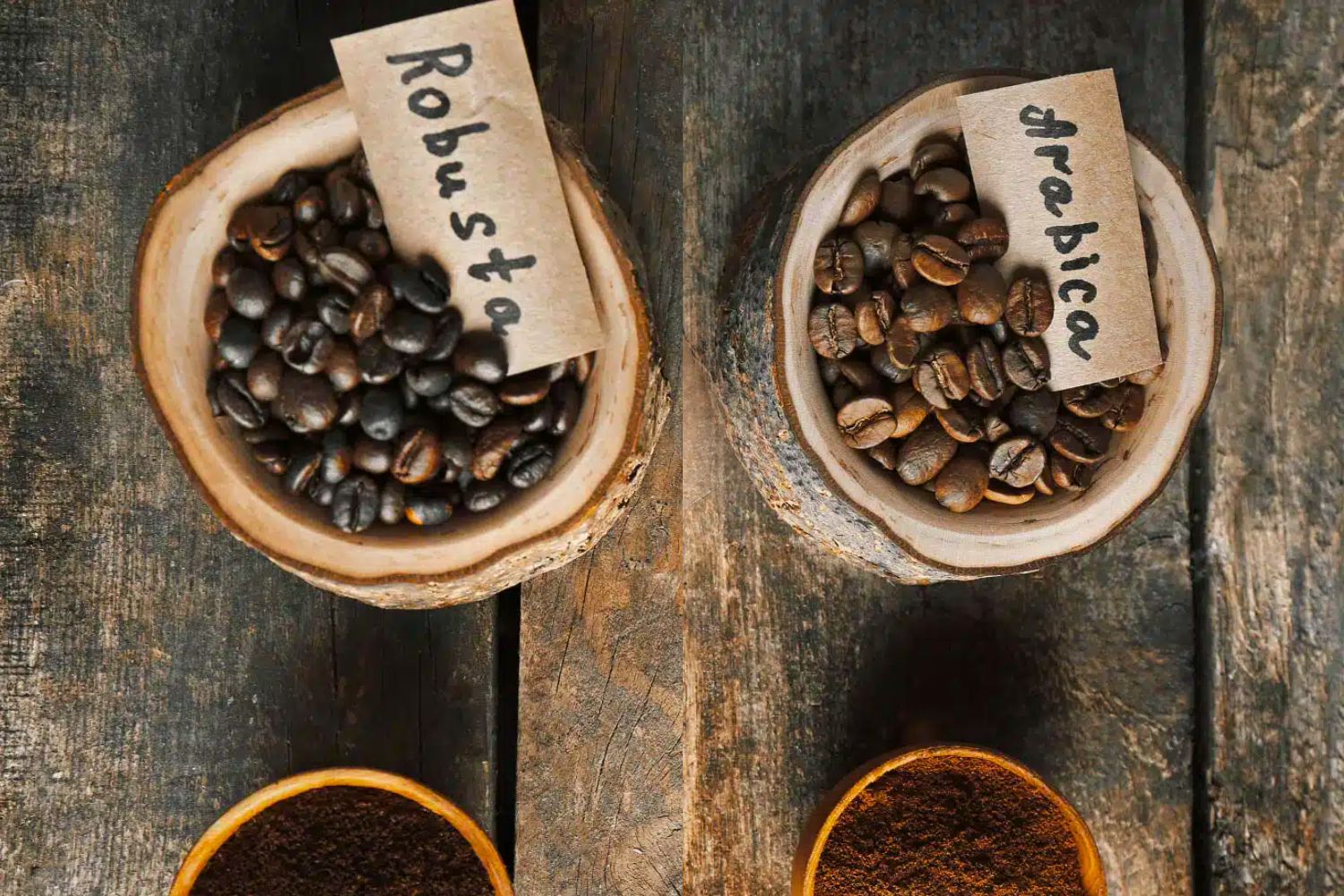 Domestic consumption of Peruvian coffee
Although Peru is one of the largest coffee producers in the world and more than 200,000 people depend on its production, coffee consumption in Peru is low. Current per capita consumption is estimated to be only around 600-800g per year.
According to Kantar, the market for roasted and instant coffee is estimated at $110 million. It is estimated that in 2018 the volume of household consumption grew by 3.4% and during 2020 by 6%. This is a clear indication of the migration of quality coffee consumption through the new generation demographics. In 2018, ground coffee consumption grew 26% in value and purchase frequency grew 6% to 30% per year. Instant coffee remains the most important category with growth of 4.4% in value and 2.6% in volume.
Apart from the largest brands such as Altomayo, 338, Juan Valdez de Colombia, Britt, Nescafé or Starbucks, which has more than 100 stores throughout the country, the opening of specialized coffee shops and "independent" roasters is boosting the consumption of coffee of origin only.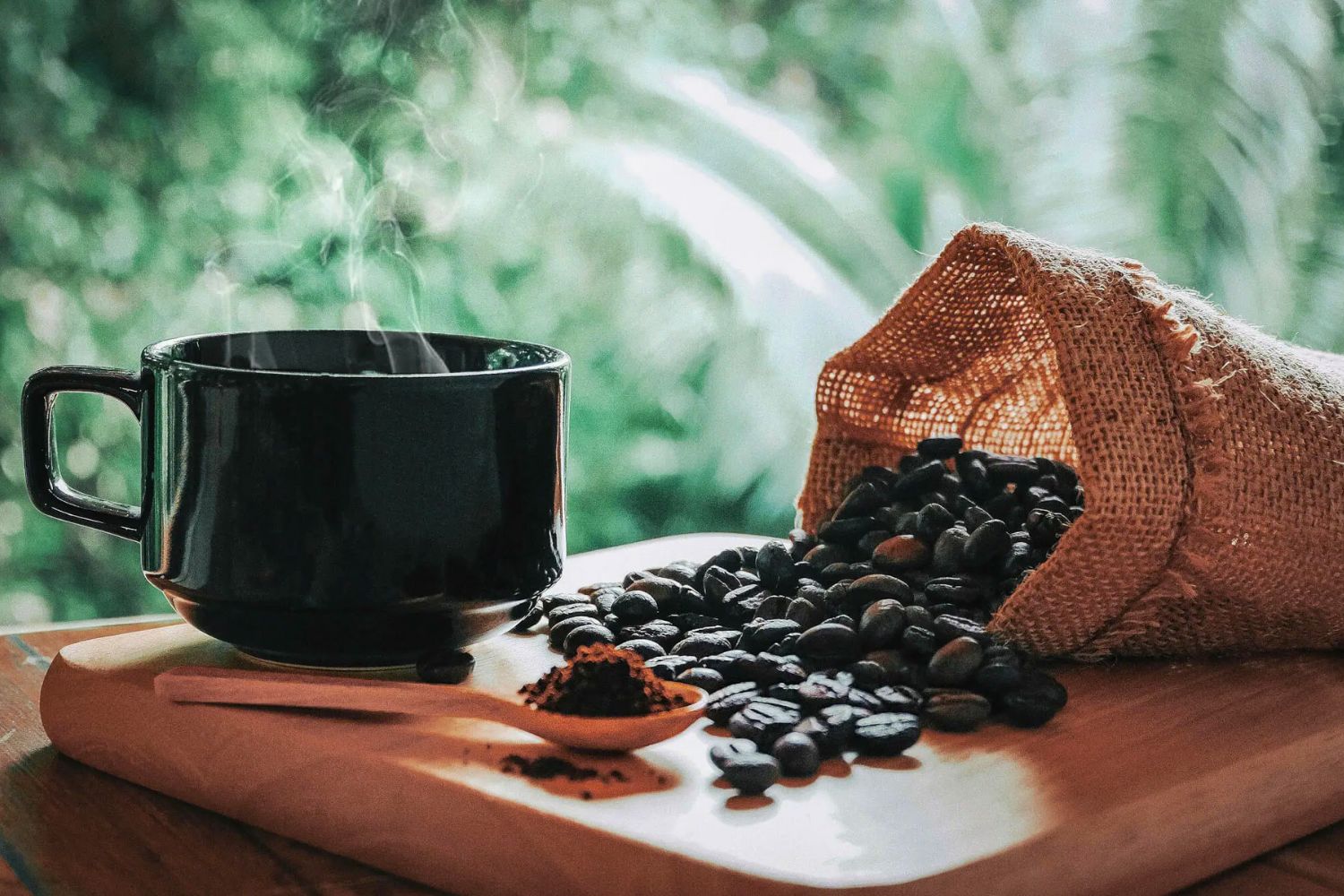 Coffee in the Peruvian Andes
The natural environment of the Andes, at more than 1,000 meters above sea level, is the natural setting where more than 4 million bags of Peruvian coffee are produced each year, a highly valued grain in the international market. Peruvian coffee is distributed throughout the world, especially to the United States, Europe and several Asian countries, where, despite initially arriving as a specific substitute for Colombian coffees, today it occupies a prominent place in consumer demand for its excellent quality, having made a place for itself in the offer of the best firms and specialty cafeterias. Consumers appreciate Peruvian coffee for its smooth, slightly sweet flavor, good body and delicate aroma, which have earned it numerous awards in quality contests. Peruvian coffee is produced on 350,000 hectares of coffee plantations in 210 rural districts located in 10 departments on the eastern slope of the Andes, with the Amazonas, San Martín and Chanchamayo regions being the three main growing areas. This last territory, Chanchamayo (origin of coffee in Peru), has traditionally been the coffee region par excellence, however, in recent times there has been a shift towards the northern highlands of the Amazonas and San Martín regions. And so, although Chanchamayo still represents 16% of total production, Amazonas and San Martín together now represent 47% of national production.