Nikkei food: The fusion of Peruvian and Japanese food​
Nikkei food is a type of gastronomy that combines Japanese and Peruvian elements and is grouped within what is known as fusion cuisine. Etymologically, nikkei is the word used to describe emigrants of Japanese origin in Peru and their origin. Of all the migrant colonies that arrived in Peru in recent times, one of the most influential in the land of the Incas was the Japanese. The customs and traditions of the Nikkei, which is the term used for all Japanese emigrants and their descendants. In Peru, we can see that the Nikkei community is a community with a lot of history and whose culture has contributed a lot to the country. Above all, the impact was felt in gastronomy.
The arrival of oriental inputs and innovative techniques, in fusion with local recipes, gave rise to a series of exquisite and original dishes that took Peruvian cuisine to another level. Dishes such as ceviche, tiradito, makis acevichados, gunkans, ceviches nikkeis and olive octopus are just some of the many culinary treasures that were born thanks to this mixture and that have become the letter of introduction of Peruvian gastronomy to the world.
In recent years we have been able to see how Nikkei cuisine has become a trend in Peruvian cuisine around the world. And it is that this mixture of Peruvian and Japanese flavors is irresistible for any palate.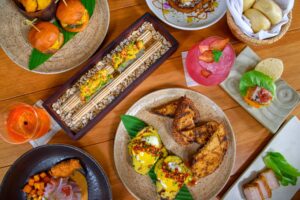 History of Nikkei food
In 1876 the industrial revolution had already changed the world, and in Japan it was the reason for large layoffs that left many people without work. Between 1899 and 1912, 36,000 Japanese emigrated to Peru to work on cotton and sugar plantations thanks to a trade agreement between the two countries. Then, in the 1920s, a second wave of migration occurred, when the number of companies increased and required more labor.
Years later, when the contracts of these workers ended, many of the Japanese decided to stay in Peru, creating businesses, settling down and raising families. By 1930, 45% of the Japanese already owned small businesses and led a much more interconnected life with the rest of the population. The Japanese preserved their traditions and at the same time adapted to the local community that hosted them, and to the Creole spirit so characteristic of Latin American societies.
For decades, both cultures lived hand in hand, Japan's intense relationship with the sea found its way into their new country. Japanese citizens gradually adapted their customs and food to the new products, as well as the forms of preparation.
Peru was a nation rich in rice, vegetables and fish, the food base of Japanese cuisine, which greatly facilitated the adaptation process of Japanese expatriates and the miscegenation between both gastronomies. In this context, and with gastronomic creativity involved, Nikkei cuisine emerged. At first, this food was eaten privately, at home, but a few years later, when work in the fields stopped, the Japanese moved to the cities and opened businesses of all kinds. And, of course, also restaurants.
It was then that this cooking style began to be commercialized and popularized among the locals, who saw how their traditional dishes now contained a bit of soy sauce and ginger or, in simulation of wasabi, kion, or a bit of powdered mustard. For its part, the fish began to be served as dry as possible, as opposed to the usual hours of maceration for the Creoles.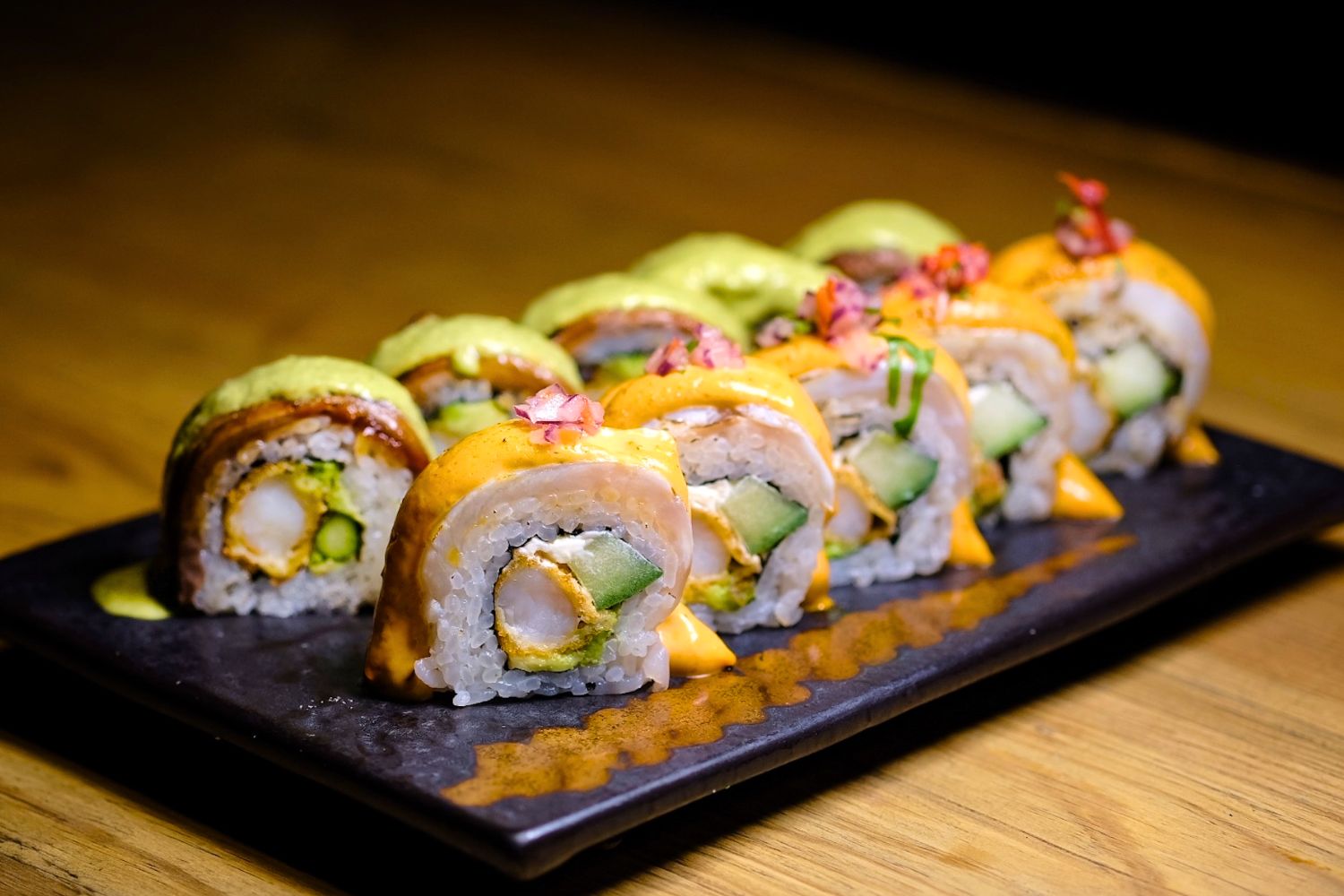 Fusion gastronomy
The first manifestations of Peruvian-Japanese gastronomy occurred at the end of the 19th century and the beginning of the 20th century when these Japanese workers relied on the Chinese community, already established in Peru, to use the ingredients, such as Asian vegetables and soy sauce. , and to maintain their culinary traditions. All these ingredients had already been acclimatized to the geographical environment. On the other hand, the Peruvian coasts, due to the Humboldt current, present a great variety and wealth of low-cost marine resources that the Japanese were able to take advantage of. Not only fish but also seaweed such as yuyo, widely used in Pacific cultures.
Subsequently, Japanese migrants prospered in commercial businesses, and some of them dedicated themselves to the administration of Creole food restaurants, where they fused flavors and ingredients such as shoyu and miso. It is at this point that they begin to prepare ceviches with an Asian touch. In the middle of the 20th century, Minoru Kunigami, a second-generation Nikkei, founded La Buena Muerte cevichería on Paruro street in downtown Lima, the first Nikkei food establishment, which was consolidated between 1980 and 1990.
Since the end of the 20th century, Nikkei cuisine has experienced exponential growth, but it is still evolving. Undoubtedly, the fact that the renowned Japanese chef Nobu Matsuhusa, who has restaurants in important cities such as Los Angeles, New York, London or Milan, among others, defined his cuisine as Nikkei, has made it recognized. From then on, the hallmark of Nikkei cuisine is leaving its mark on gastronomy not only in Peru, but throughout the world, becoming more and more famous.
Thanks to this meeting, Peru began to value its marine biodiversity and the gastronomic potential it had. They began to use different varieties of fish, incorporated octopus into their preparations and eels, something that had never been seen in local food. They not only incorporated new ingredients, but also introduced searing, flaming, sautéing, and marinating techniques. This is how space was given to a kitchen where salty, sour and sweet flavors stand out, with a significant presence of umami.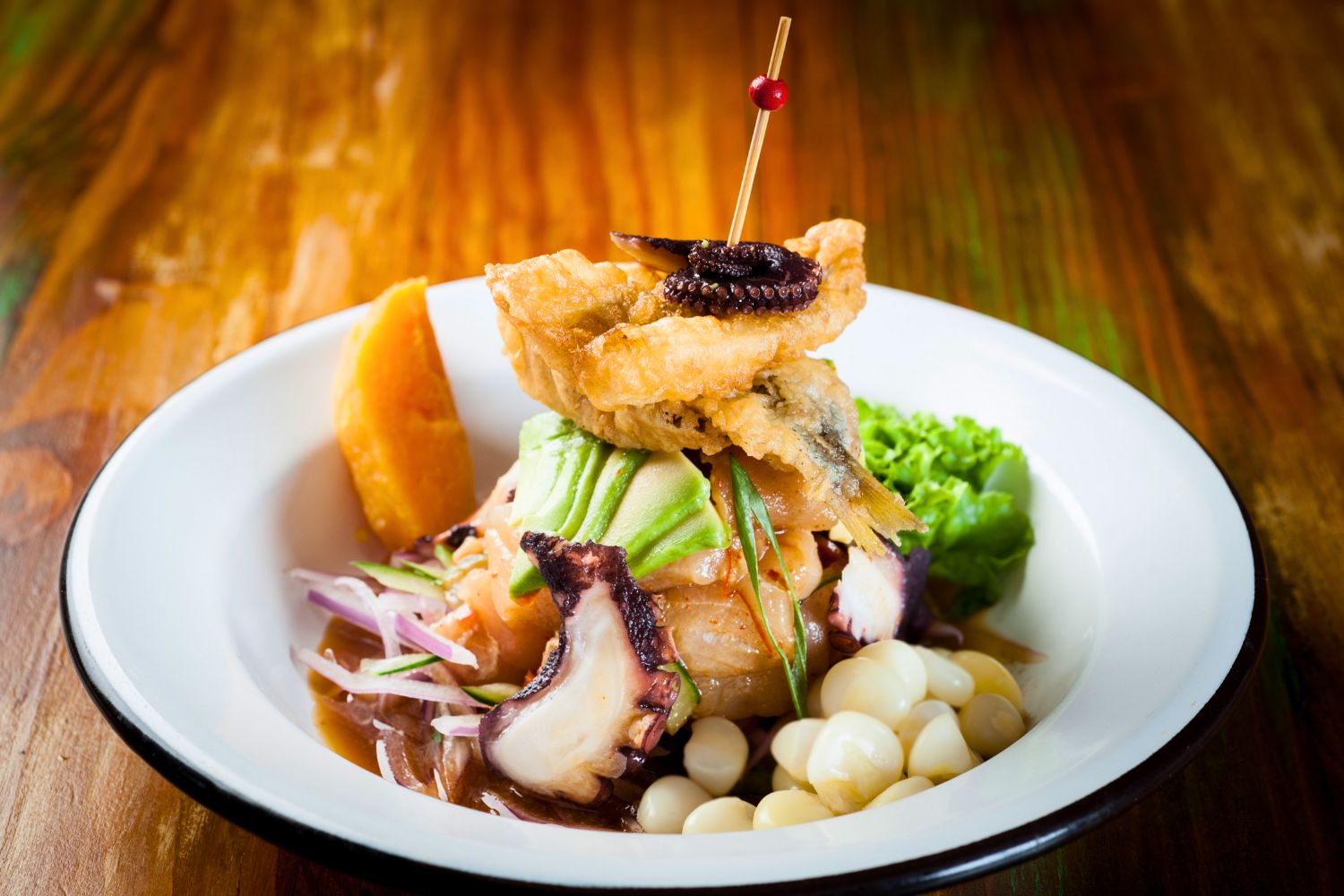 Features of the Nikkei food
Nikkei food is characterized by using the wide variety of foods that Peru has. In 1980, this type of food became established and from then on it was recognized as a fusion of Japanese and Peruvian ingredients. Regarding the Peruvians, they use some basic ones such as the rocoto that gives the spicy flavor, yellow chili or lemon. On the other hand, the Japanese work in this gastronomic mix is ​​in the introduction of the cultivation of vegetables and especially rice, in Peruvian territory. Not only did they combine products, but the Japanese would use Peruvian food to make traditional dishes of their gastronomy. An example of this is the use of cassava to prepare mochi, which will give rise to yucamochi, a classic product of this cuisine.
On the other hand, the techniques used are steam cooking and raw preparation. This second technique is used in the preparation of fresh ceviche. This mix of cultures combines the Japanese desire to enhance the flavors of food with the Peruvian ideology of using various ingredients to impregnate dishes with great flavor.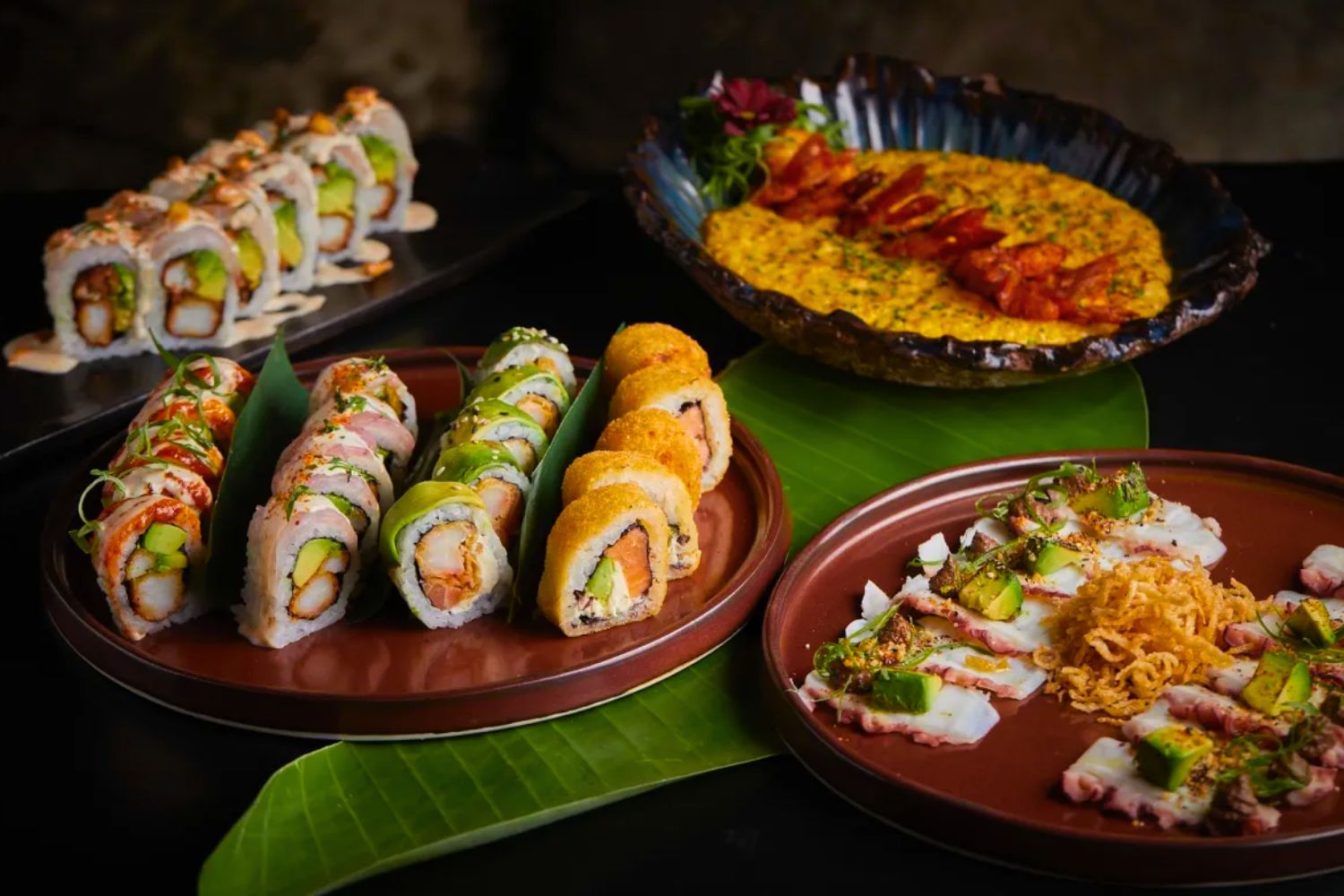 Dishes characteristic of Nikkei food
One of the most characteristic dishes of this type of cuisine is the tiradito, which is a dish that is made with a fine cut of raw fish or sashimi, and later, it is macerated or marinated with citrus fruits. In this way, they manage to cook the fish with its own juices, without losing the intense flavor of the raw material. In addition, they use sweet potato, seaweed and rice, which are examples of the exchange of influences between the two countries. On the other hand, we also have fish sweat, for example, which contains chili and is a kind of fish soup. Also other very characteristic representative dishes of Nikkei food are salt cheetah and olive octopus, invented by chef Rosita Yimuro.
The use of octopus as the main ingredient is one of the Nikkei hallmarks. Olive octopus has gained a place on the menus of the best restaurants as a representative dish. Once again, we come across a simple but tasty dish, where the quality of the ingredients marks the success of the recipe. The olive octopus is served with a simple mayonnaise based on oil and egg to which we will add black olives. a different dressing perfect to present as a tapa.
There are also Creole dishes modified with Japanese techniques and ingredients, such as seafood stuffed potato, crab tamale or seafood tacu-tacu. Likewise, Japanese dishes have taken some characteristics of Peruvian gastronomy, such as the use of spices and acevichamiento, such as acevichado sushi.
A Nikkei cuisine menu will always surprise us. In addition to the dishes traditionally adhered to this gastronomy, Nikkei cuisine is in continuous evolution both in its country of origin and internationally. His recipes arouse great interest in various countries and with renowned chefs, won over by the versatility and explosion of flavor of his proposals.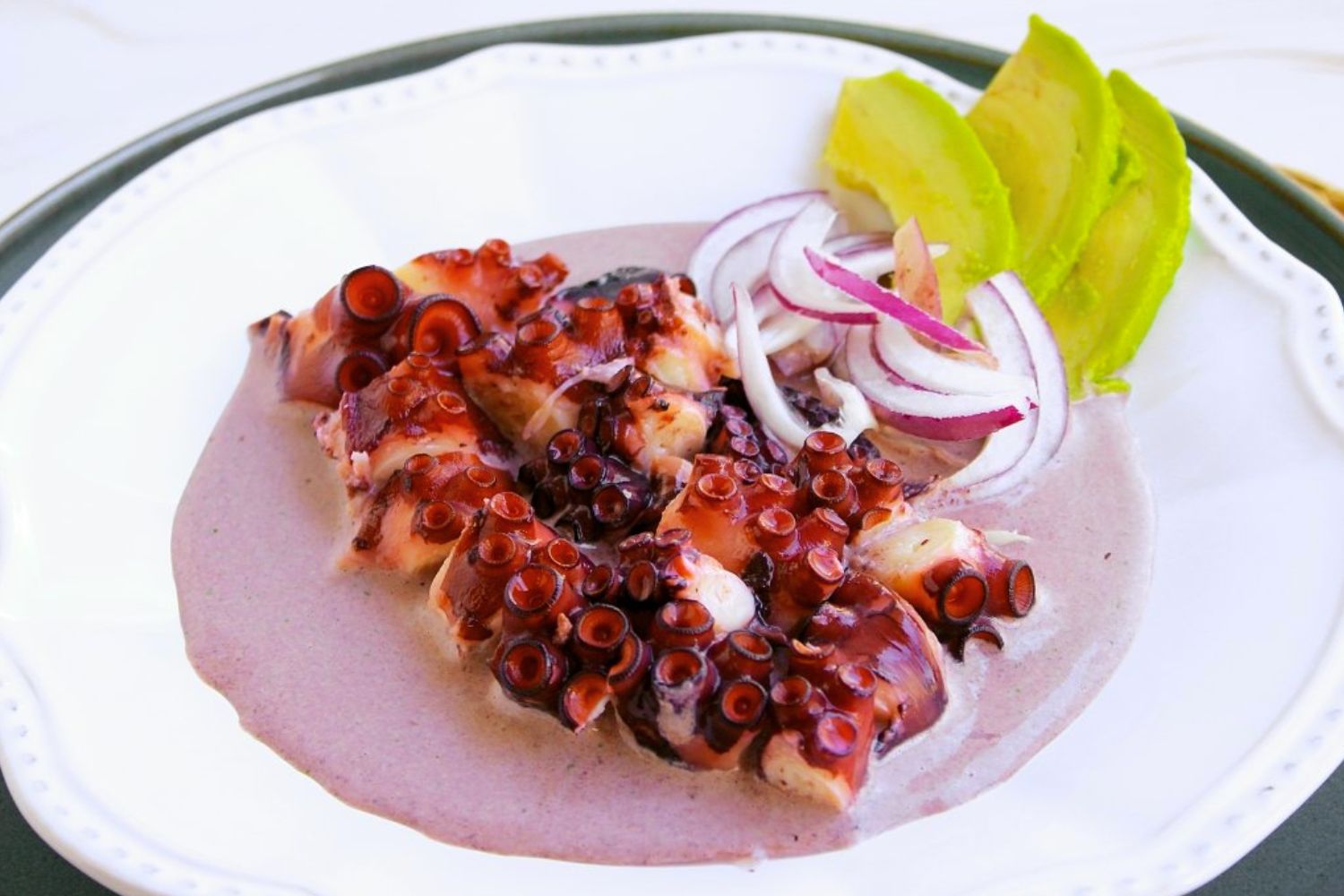 Nikkei food ingredients
The most characteristic ingredients of Nikkei cuisine arise from the creativity of Japanese immigrants, who had to find substitutes for Japanese ingredients that they could not find in Peru. With the expansion of exports, some elements typical of Japanese cuisine were added to Nikkei cuisine, but without losing the presence of native Peruvian products such as fish or different types of chili.
The ingredients that can never be missing in Nikkei food are:
Vegetables: Sweet potato is a type of sweet potato widely used in ceviches, avocado or avocado and corn, which is a type of corn, are also popular.
Seafood: Before the arrival of the Japanese, octopus or crabs were not eaten in Peru. Today they are a fundamental part of Nikkei cuisine.
Acid and spicy: A hallmark of Nikkei cuisine is the use of citrus to enhance flavors and spiciness in the form of chili, with rocoto as the main protagonist, but also wasabi. Nikkei cuisine unites the best of two gastronomic cultures that share the richness of the Pacific and a love for raw materials. In miss sushi, of course, there are touches of Nikkei cuisine, as in all our ceviches or the Nikkei quinoa stir-fry with a touch of yellow chili from the 100% vegetable wok, among others.