IS IT SAFE TO VISIT THE AMAZON RAINFOREST IN PERU?
The Amazon Rainforest is the largest jungle in the world covering 5.5 million square kilometers. There are thousands of species of plants and wildlife and millions of insects! So there is a lot to learn before visiting, especially to help tourists keep safe and prepared. So it is very important for visitors to learn these tips before visiting.
In the Amazon, you should be careful to stay with your tour group and professional guide while hiking, canoeing, and enjoying other activities. All our tours include professional tour guides, and we will arrange all transportation, transfers, hotels, and tours that we know personally and recommend highly.
Generally, it is safe to visit the Amazon Rainforest if you go on an organized tour. However, there are still some risks to visiting the rainforest, and you should be aware of these risks before you embark on your trip. To ensure you are properly prepared for your Amazon Rainforest adventure, keep reading to find out all about the Amazon Rainforest and the dangers and wonders concealed in its midst.
ARE THERE ANY POTENTIAL DANGERS?
Visiting the Amazon Rainforest is the long-awaited dream of many nature and wildlife lovers around the world. However, visiting the world's largest rainforest is not without its dangers, as the jungle is home to some of the deadliest creatures we know of (and perhaps deadlier ones yet to be discovered). The Amazon is home to the mighty jaguar, green anaconda, highly toxic poison dart frogs, shocking electric eels, flesh-eating piranhas, and much more. For this reason, visitors to the Amazon are advised to exercise caution and be very aware of their surroundings at all times during their visit to the jungle.
To add to this, the local food and water are something to be cautious of. Even though it is relatively clean, they might have different strains of bacteria and microorganisms. The immune system of a person who doesn't live there isn't used to them, which might lead to diarrhea, fever, and dehydration. To reduce the chances of this happening, stick to bottled water and fresh, properly washed food.
Visiting the Amazon jungle can be safe if proper security measures are taken. It is recommended to hire an experienced Tour Operator and follow the safety guidelines and recommendations of local experts. It is also important to be aware of and prepared for natural hazards, such as diseases carried by insects, snakes, and other dangerous animals. In addition, it is advisable to be informed about the political and social situation in the area and avoid areas considered unsafe. In general, safety depends on the preparation and precaution taken before and during the visit.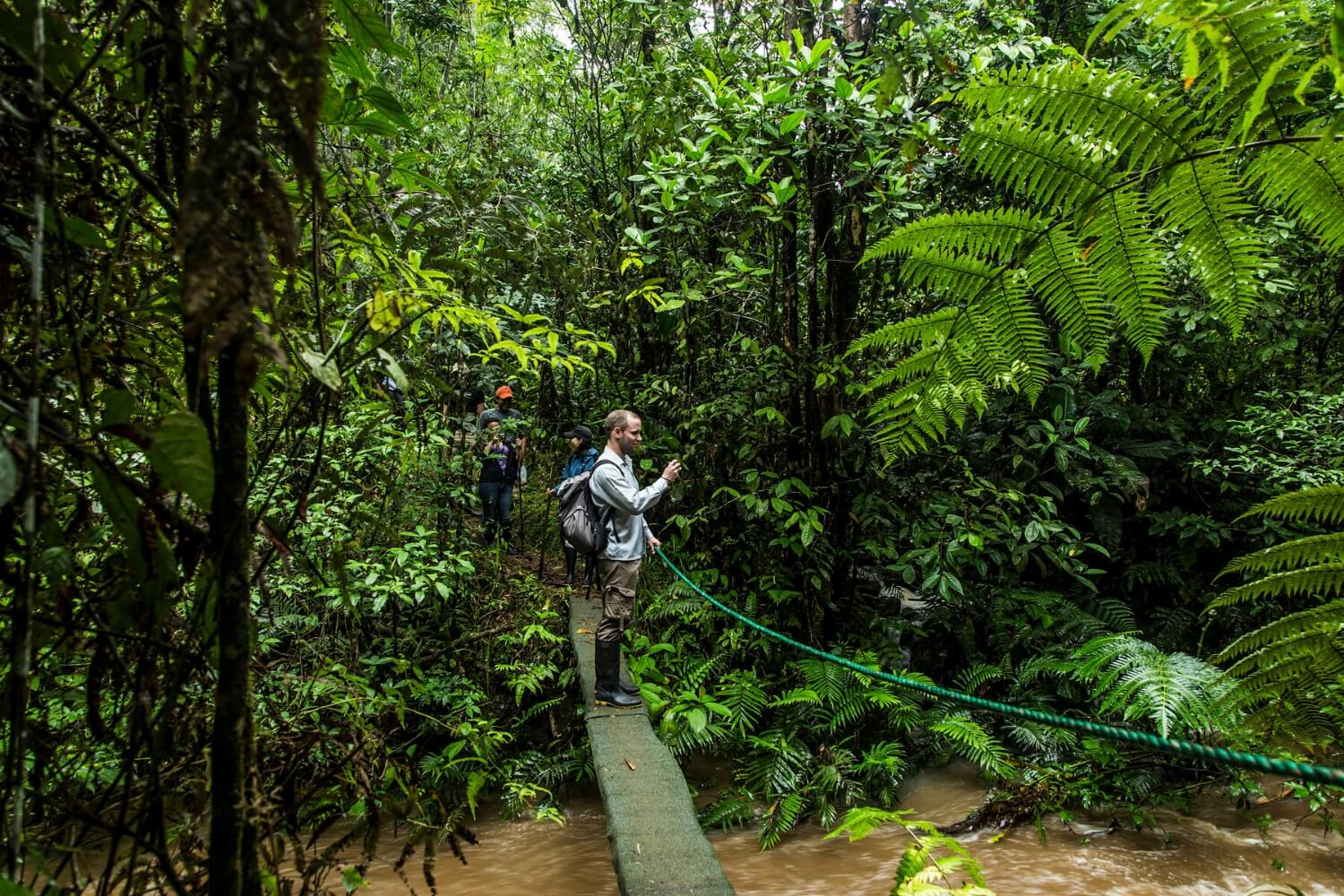 VACCINES NEEDED TO VISIT THE AMAZON RAINFOREST
Before visiting the rainforest, all travelers will need to make sure to get a full set of vaccinations for preventing many common diseases including malaria, meningitis, rabies, and many more. If tourists catch these diseases, they can develop serious problems and become ill. Being in a jungle, there will be limited facilities for medical and urgent transport. (Note: Your doctor or health-care provider will determine what you will need, depending on factors such as your health and immunization history, areas of the country you will be visiting, and planned activities.).
According to the USCDC, it is recommended for all travelers over 9 months of age going to the following areas <2,300 m in elevation: the entire regions of Amazonas, Loreto, Madre de Dios, San Martin, Ucayali, and northeastern Cusco; and northern Puno. Vaccination should be given 10 days before travel and at 10-year intervals if there is on-going risk.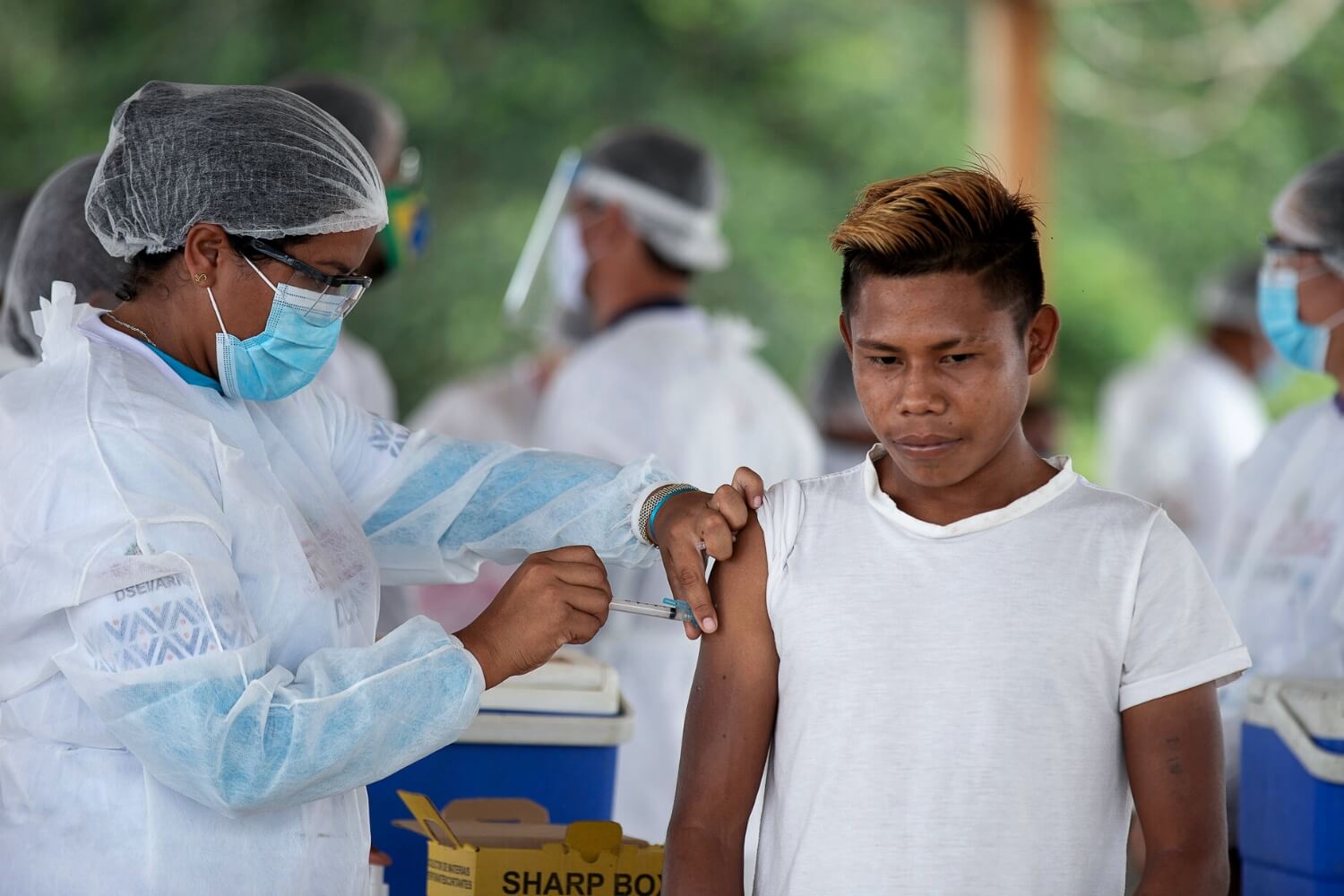 Centers for Disease Control & Prevention recommends that you see a health-care provider who specializes in Travel Medicine. Find a Travel Clinic near you. If you have a medical condition, you should also share your travel plans with any doctors you are currently seeing for other medical reasons.
If your travel plans will take you to more than one country during a single trip, be sure to let your health-care provider know so that you can receive the appropriate vaccinations and information for all of your destinations. Long-term travelers, such as those who plan to work or study abroad, may also need additional vaccinations as required by their employer or school.
Be sure your routine vaccinations are up-to-date. Routine vaccines, as they are often called, such as for influenza, chickenpox (or varicella), polio, measles/mumps/rubella (MMR), and diphtheria/pertussis/tetanus (DPT) are given at all stages of life; childhood and adolescent immunization schedule and the routine adult immunization schedule. Routine vaccines are recommended even if you do not travel. Although childhood diseases, such as measles, they are still common in many parts of the world. A traveler who is not vaccinated would be at risk for infection.
DISEASES THAT COULD AFFECT YOU ON YOUR TRIP TO THE AMAZON
The biggest danger, reported by almost everyone who has had the ability to visit the Amazon, is getting some kind of illness. This is because rainforests are filled with bugs of every sort and breeding grounds for mosquitos. And the mosquitos in the Amazon carry Yellow Fever and Malaria, two diseases that can be quite deadly.
And if this weren't enough, many tourists report catching illnesses from the food and water. So, of course, it would help if you did not drink any of the water in the Amazon, except that which comes in a sealed plastic bottle. But even if you are careful with the water, the naturally existing bacteria in the food you are eating may be different from your body at home, which can cause stomach upset.
Some stomach upset is normal, but if it continues for a long period of time, it can lead to dehydration which is a serious condition that can lead to death. This is the biggest risk you take when traveling to the Amazon, and it's important to keep in mind the amount of water you will want to drink to keep yourself healthy.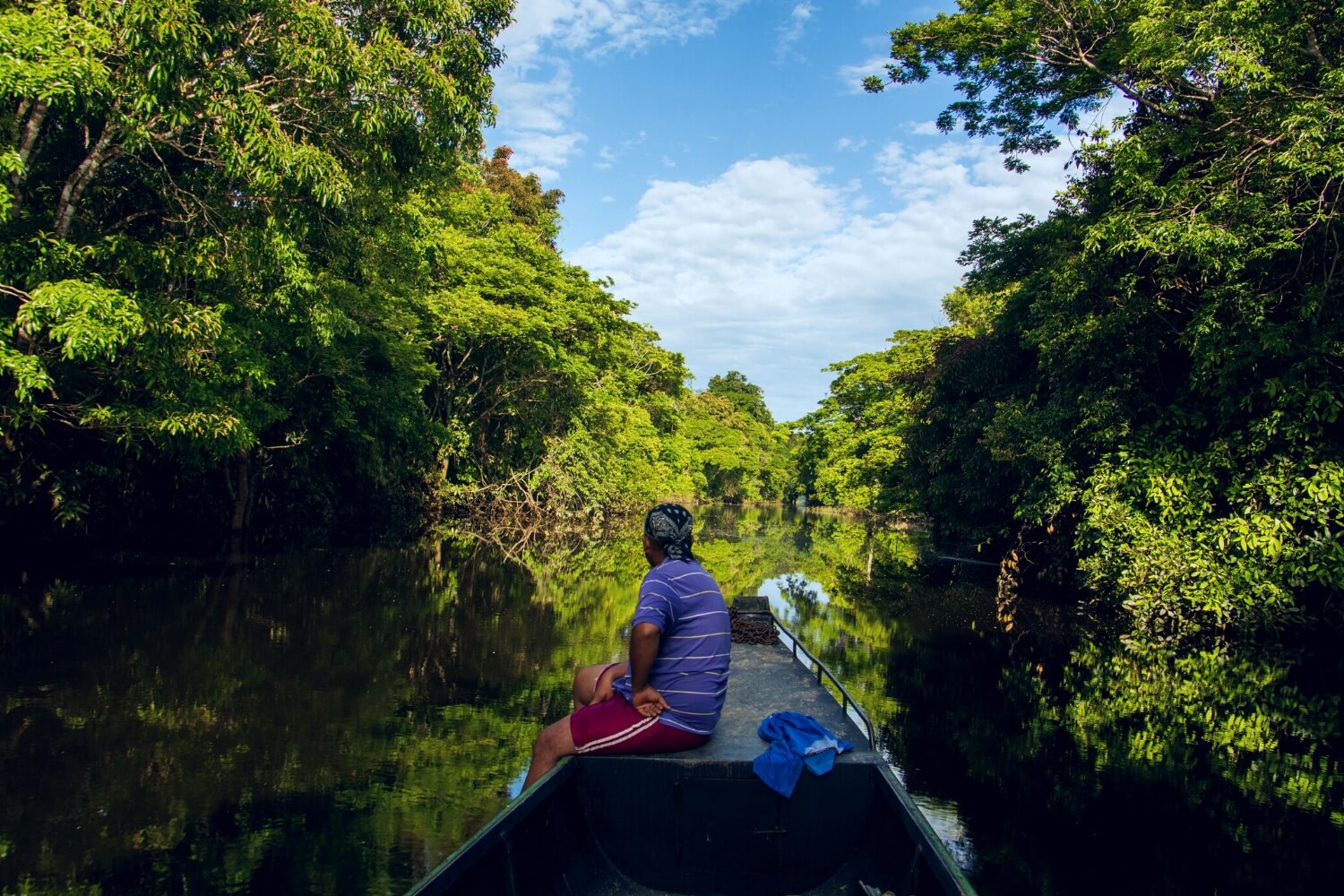 MALARIA:
Areas of Peru with Malaria: All departments <2,000 m (6,561 ft), including the cities of Iquitos and Puerto Maldonado, except none in the cities of Ica, Lima (and coast south of Lima), and Nazca. If you will be visiting an area of Peru with malaria, you will need to discuss with your doctor the best ways for you to avoid getting sick with malaria.
Malaria is always a serious disease and may be a deadly illness. Humans get malaria from the bite of a mosquito infected with the parasite. Prevent this serious disease by seeing your health-care provider for a prescription antimalarial drug and by protecting yourself against mosquito bites.
To have the most benefit, see a health-care provider at least 4–6 weeks before your trip to allow time for your vaccines to take effect and to start taking medicine to prevent malaria, if you need it. Even if you have less than 4 weeks before you leave, you should still see a health-care provider for needed vaccines, anti-malaria drugs and other medications and information about how to protect yourself from illness and injury while traveling.
RABIES:
Rabies vaccination is only recommended for certain travelers, including: travelers with significant occupational risks, such as veterinarians, long-term travelers and expatriates living in areas that pose a high risk for exposure, travelers involved in any activities that might bring them into direct contact with bats, stray dogs and cats, wildlife, and other mammals. Such travelers include wildlife professionals, researchers, veterinarians, or adventure travelers visiting areas where bats, wildlife, and other mammals are commonly found.
AFTER YOU RETURN HOME:
If you are not feeling well, you should see your doctor and mention that you have recently traveled. Also tell your doctor if you were bitten or scratched by an animal while traveling.
If you have visited a malaria-risk area, continue taking your antimalarial drug for 4 weeks (doxycycline or mefloquine) or seven days (atovaquone/proguanil) after leaving the risk area.
Malaria is always a serious disease and may be a deadly illness. If you become ill with a fever or flu-like illness either while traveling in a malaria-risk area or after you return home (for up to 1 year), you should seek immediate medical attention and should tell the physician your travel history.
HOW TO PREVENT INSECT/MOSQUITO BITES
The rainforest is full of insects including mosquitoes which can be quite dangerous to humans and is a main reason why all tourists need to make sure they are vaccinated. Mosquitoes are known for carrying and passing harmful diseases which is why visitors should be prepared. Tourists should pack a mosquito repellent and keep this topped up and sprayed all over and sleep in a mosquito net to avoid the insects biting and stinging the skin.
Persistent, painful and maddening mosquitoes can make your trip into the Peruvian bush memorable for all the wrong reasons. Take plenty of high strength insect repellent; (your average stuff just won't work!) and a mosquito net to sleep under. Repellents with high concentrations of DEET will be sure to keep the mozzies off but also strip through plastic and burn the nostrils. If you're worried about glowing or melting, there are plenty of powerful repellents that don't contain DEET.
When in the Amazon Rainforest, tourists need to prepare and always cover the skin to protect from the bites and stings from the insects that are here as well as rashes caused by the many plants, trousers, and a long sleeve t-shirt will be fine. A very good pair of waterproof boots are essential for exploring the forest and it is suggested to always check boots before putting them back on as poisonous creatures can hide in them. Always tuck the cuffs of the trousers to reject pests from crawling up.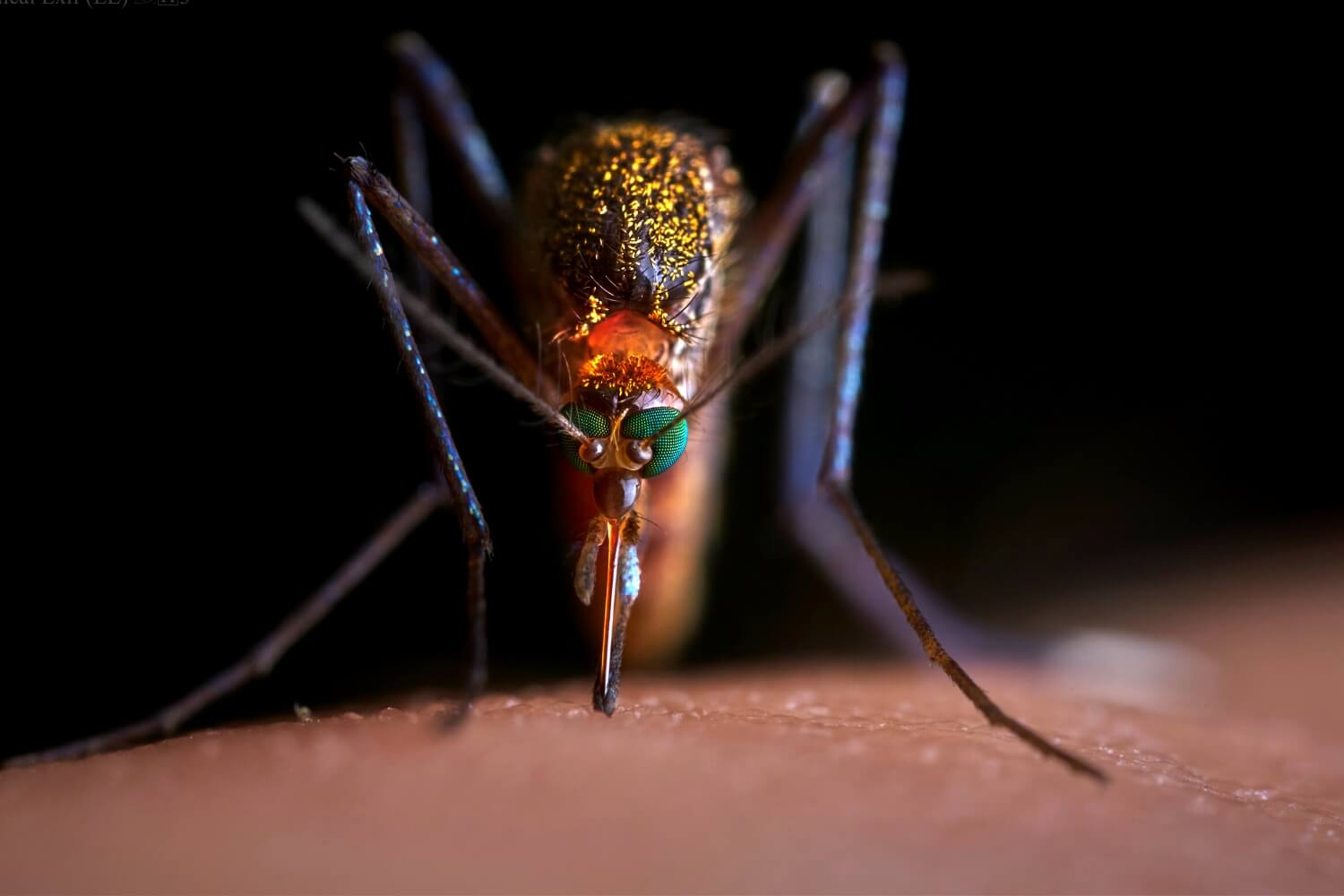 WHAT TO WEAR IN THE AMAZON RAINFOREST
Long-sleeved shirts, long pants, sturdy hiking boots, a wide-brimmed hat and a waterproof jacket are essential gear for jungle trekking. Apply DEET strength insect repellent and keep your skin covered as much as possible to avoid insect bites (they are rapacious). For a good night's sleep, a mosquito net and earplugs (to muffle to sound of gnats buzzing in your ear) might help.
Treat any wounds as soon as possible to avoid infection. Always shake out your boots or shoes before you put them on, in case any creatures have made them home for the night.
There are plenty of other things that creep, crawl, slither and stalk in the Peruvian rainforest so keep to the tracks and stay alert for fangs. Peru's heat and humidity will cause you to spend a lot of your time sweating. Ensure you don't become dehydrated and keep up your fluid intake, capirinhas don't count!
High humidity means that despite how much you sweat, very little of it evaporates which interrupts your body's cooling mechanisms, making heatstroke a real danger. Don't overexert yourself, try to keep your head covered and again, stay hydrated.
PRACTICE WILDLIFE SAFETY
There are so many choices of activities, things to see, and places to explore in the Amazon Rainforest. The whole reason you are headed to the Amazon is to see some amazing wildlife! But this wildlife can also be quite dangerous. Before you start imagining the danger of jaguars, alligators, and piranhas, which do exist in the Amazon, you should know that the real dangers you are facing will be much smaller.
A long jungle walk is one of the top things to do here since it is full of wildlife and greenery to admire and explore. Tourists can also go on a kayak down the Amazon River, and spot all the river life too. There is also a very high canopy bridge, which is an exciting experience, tourists can walk across and see all the beautiful scenery below them. Even if you avoid the water and other places where pesky leeches could hide, you also have to worry about venomous snakes and frogs. These small animals can hide out in the underbrush, leading you to come into contact with them unexpectedly.
Frogs can be especially dangerous because even the poisonous ones may look cute to the unsuspecting tourist. In general, you should know in advance not to touch any of the creatures you come across. This includes plants as well, as although most plants aren't dangerous, there are some in the Amazon poisonous to humans. If you're starting to panic, don't, as cases of animal attacks are quite rare in the Amazon. And the first step to avoiding poisonous creatures is to be informed and aware that they are there so that you know what to look out for.
Our guides are trained to identify these animals and would never put anyone in danger. If you have a specific fear (say you're afraid of snakes for example), be sure to let your guide know so they can better anticipate your reaction to any encounters. Boots are provided for jungle treks and serve as great protection from plants, insects, and other critters that dwell on the ground that might bite, sting or scratch.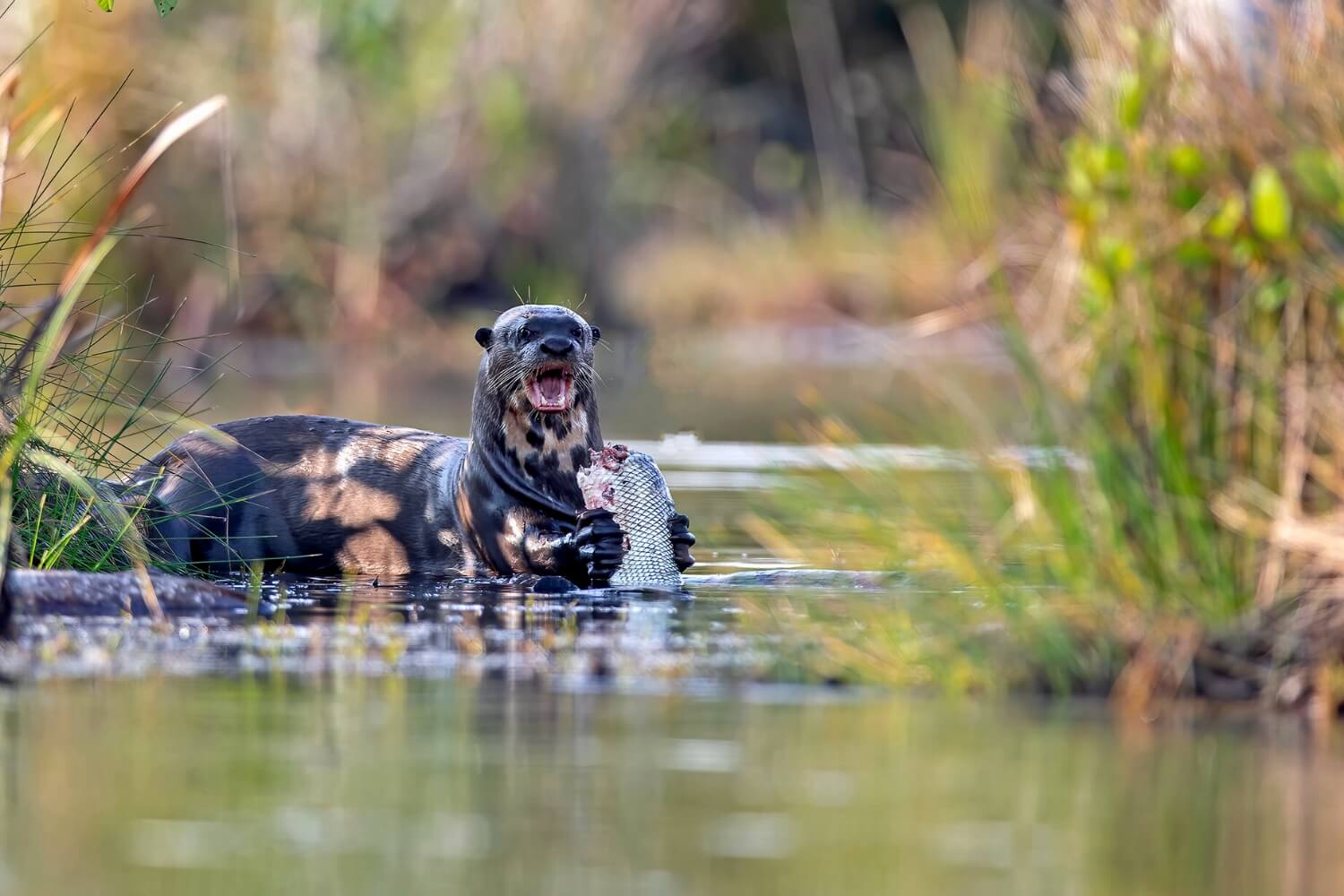 CAN YOU CALL EMERGENCY SERVICES FROM THE AMAZON?
In Peru, foreign phones work fine. There is a good signal in the cities and surprisingly in some rural areas, including Machu Picchu. The most important cell phone companies are Claro, Entel and Movistar. So once you are walking around and exploring underneath the canopy of trees, you can assume that you will have zero cell service. This is another reason it is so important to go on an organized tour. An organized tour guide will usually have a way to radio for help, such as by walkie-talkie or maybe a satellite phone. Additionally, they will know the area and terrain and be sure that you won't get lost. To find out when they may have a signal, check with your guide or one of the crew to find out what these places are.
If you wish, you could purchase prepaid cards for international calls. During the excursion, your cell phone can be used when you have coverage. In every city, you will find Internet cafes and almost all hotels have Wi-Fi or have computers available for their guests. Take note that there is no Wi-Fi or Internet signal during the excursions.
DO YOU NEED TO SPEAK SPANISH  TO VISIT THE PERUVIAN RAINFOREST?
When traveling to another country where they speak a different language, communicating is always a concern, and the Amazon in Peru is no different. If you book a tour, you will clearly be with a guide that speaks the language the entire time. This is a good thing because although many Peruvians in the cities in touristy areas speak Spanish, once you venture out into the Amazon, you should be prepared for people to only speak indigenous language.
This doesn't mean you have to learn the entire language before going, as a few words to help you in a bind will probably suffice. Just be prepared mentally to encounter people who speak not a word of English and have some hand motions and pointing ready to go.
IS THERE A RISK OF ROBBERY IN THE AMAZON?
Just like when you go on any vacation, you will always want to keep a close eye on all of your belongings. However, it is highly unlikely that you will get robbed in the Amazon. You are much more likely to be robbed in a larger city or the airport than you are while trekking through the rainforest.
If you are the victim of a robbery, it is best to let the thief have any of the items they are trying to steal. This is because it is not uncommon for robberies to turn violent. Also, be sure to take a copy of your passport with you and keep it in a separate place from your passport. This way, you will get a replacement if your passport is stolen.
IS IT SAFE TO SWIM IN THE AMAZON RIVER?
When planning a trip to the Amazon, you'll probably read about how hot and humid it is. This can leave you thinking that it might be nice to take a dip in the Amazon waters when the temperature gets high. Unfortunately, this is not a good idea, as the waters are filled with leeches, alligators, and piranhas. This doesn't mean that you can't swim in the Amazon, though, because you can. Certain parts of the river are safe for swimming. It is best to ask the locals where these places are.
Although the waters may look very inviting, it's only recommended to swim in certain portions of the river, as many piranhas and alligators live under these waters. That being said, the water of the Amazon river is a murky brown color, and the water is warm year-round. This means that it will not be as refreshing as you think it might be, and just taking a look at the light brown-colored water might be enough for you to decide you'd rather not risk the dangers of swimming in the water of the Amazon.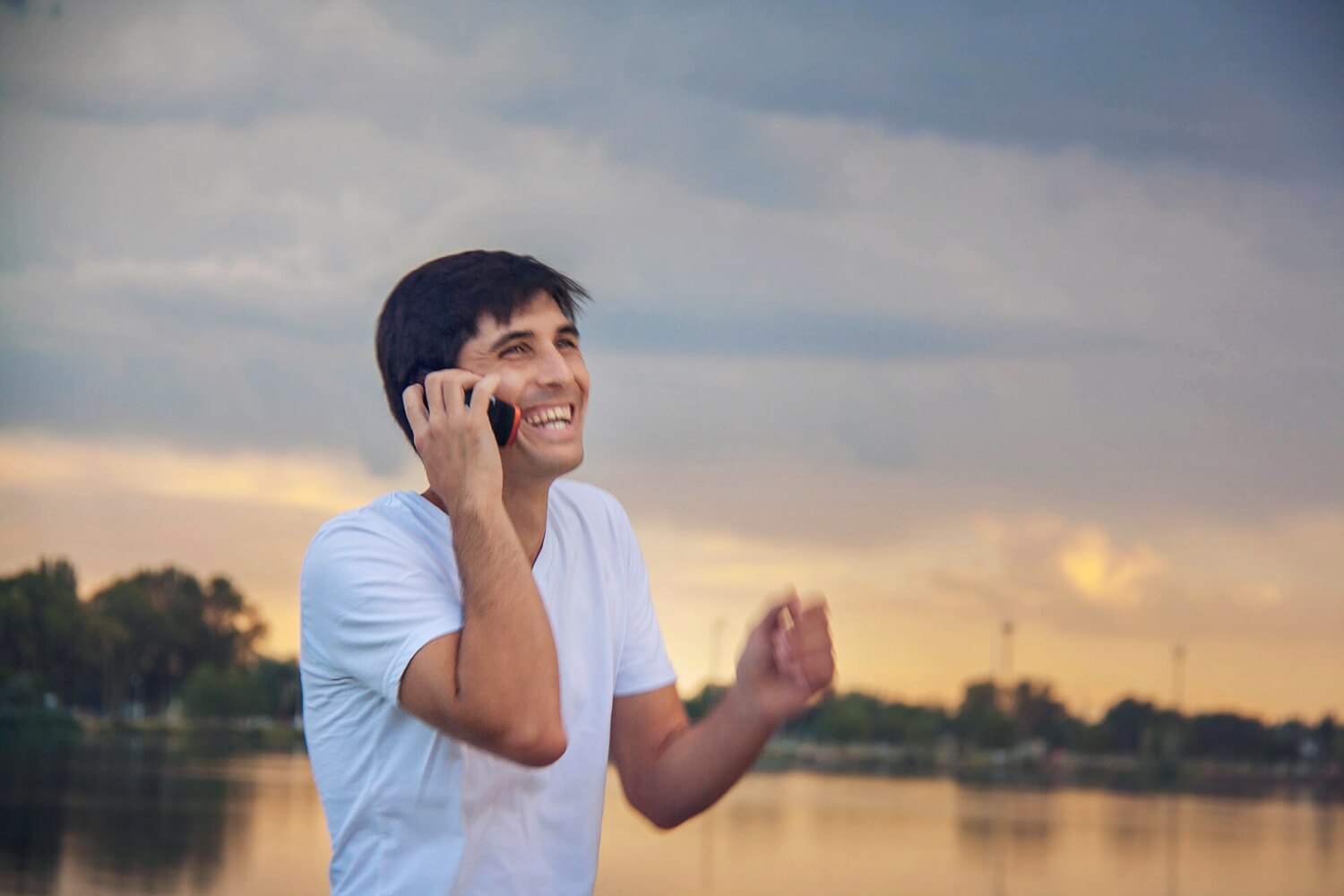 TIPS TO STAY SAFE IN THE AMAZON RAINFOREST
Always follow the marked paths
Obvious, don't you think? However, it is extremely important. The trails are more or less marked, so it is easy to get lost, because in the jungle it is difficult to find your way around.
Eating & Drinking
Tourists need to make sure they only drink bottled water and nothing from the tap or a source from the forest. Foreigners often don't have the ability to handle different bacteria which can be present in the water. Eating food from the streets is not recommended as the Amazon has unique bacteria which will cause fevers and an upset stomach. Take the customary precautions and make sure your food is fresh and properly washed to reduce your chances of getting sick. Carry a travel first aid kit including medicine that will treat diarrhea and fevers.
What to Take
There are many things tourists should pack for the rainforest but the most important things include a hat, to avoid sunstroke. Hiking boots are essential. Sunscreen is needed and will need to be re-applied constantly to avoid burning. Bug spray is recommended to keep bugs away but sometimes they still get to the skin and bite or sting so after bite lotion should be packed too along with a flashlight which will really come in handy as there is no electricity in the rainforest.
Where To Stay
The most used accommodation in the jungle is the jungle lodges which are all over the jungle. The lodges usually include single or shared rooms with en-suite bathrooms and rooms are usually accommodated with mosquito nets and sprays which is a big bonus! Another option is to stay on a riverboat or cruise where tourists can sleep onboard instead of inside the jungle.
How Long to Go
The Amazon Jungle has a lot to be explored, tourists can decide to stay in one place or explore different parts each day. About one week is enough time for a tri pinto the Amazon Rainforest, this would leave around two to three days for traveling and five days for exploring and activities. To walk around the whole of the jungle would take several days! So tourists should choose wisely about how to spend their trip.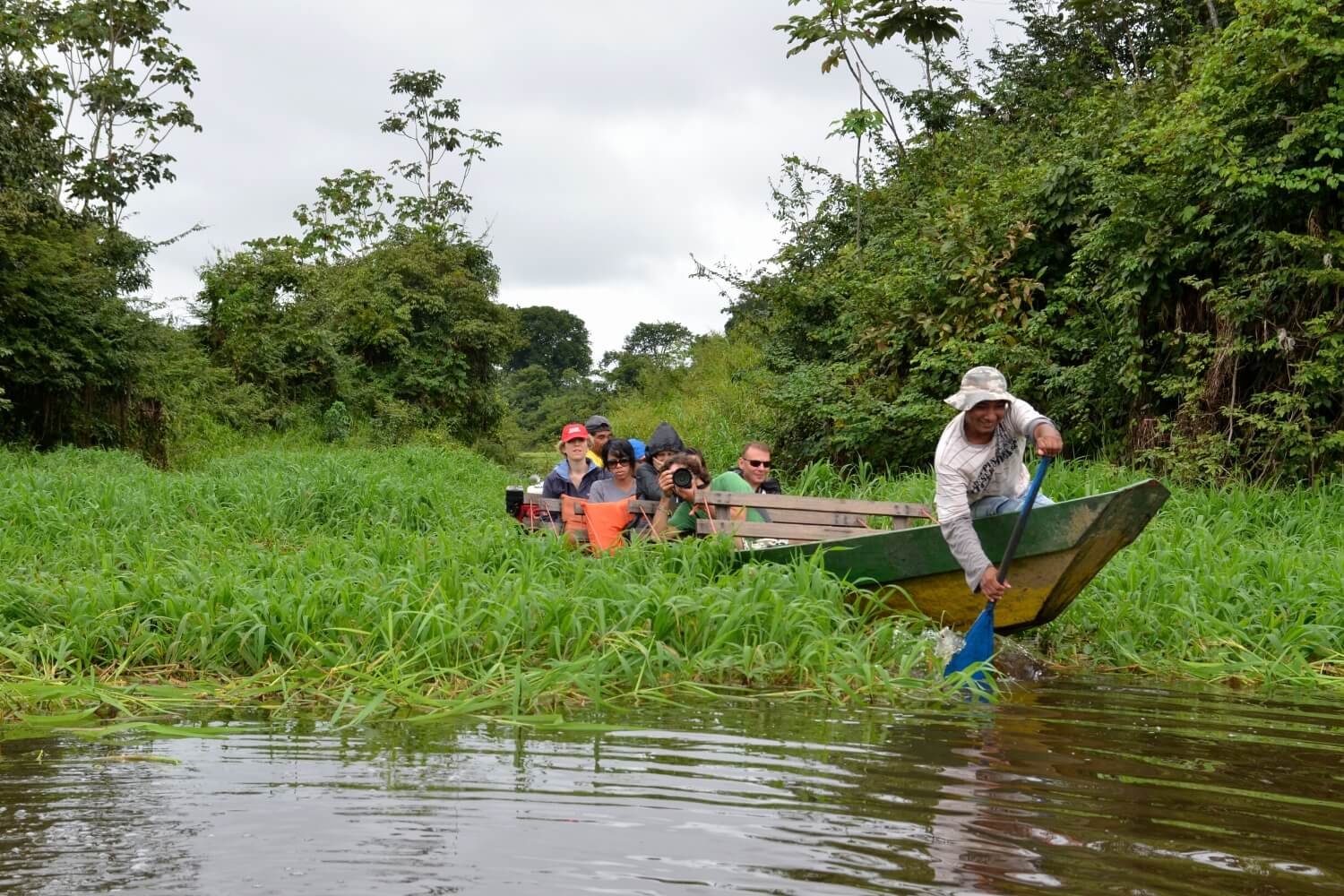 Weather
After illness, the next biggest risk to travelers in the Amazon is the weather. This is because the weather can often be unpredictable in the rainforest, and it can cause a chain of events that can create dangers for travelers. The biggest weather danger is the torrential downpours which can cause the river to rise rapidly and flood all of the channels that come from the Amazon river. These floods can wash out roads and create unfamiliar currents capable of sinking some of the most experienced boats.
Because these floods are so dangerous, most guided tours of the Amazon only occur during a certain part of the year when these heavy rains are less likely. Therefore, April through November tends to be the best months of the year to visit when trying to avoid heavy rains.
At night do not smoke or use front light
If you smoke or use frontal, you attract a lot of dangerous bugs to your face. The most fearsome are those that transmit leishmaniasis; the one with the cathedral tree is one of them. This bug has a bite that generates a wound that takes weeks to heal and, in doing so, can leave large marks and even disfigurement.
Wear Boots and Pants
Although it will probably be quite warm and humid when you visit, you must wear pants and boots at all times. This will again protect you from insect bites, as well as keep other critters like spiders and snakes away from your feet and ankles. Just be sure that you check your boots every morning before putting them on just in case something crawled in while you were sleeping.
Anti-Itch Cream
If you get bitten by something, the last thing you want to do is scratch and cause an open wound on yourself, which can lead to bigger problems. So be sure to pack plenty of anti-itch creams as well as some sort of wound cleaner like Neosporin to keep all your wounds clean, clear, and disinfected.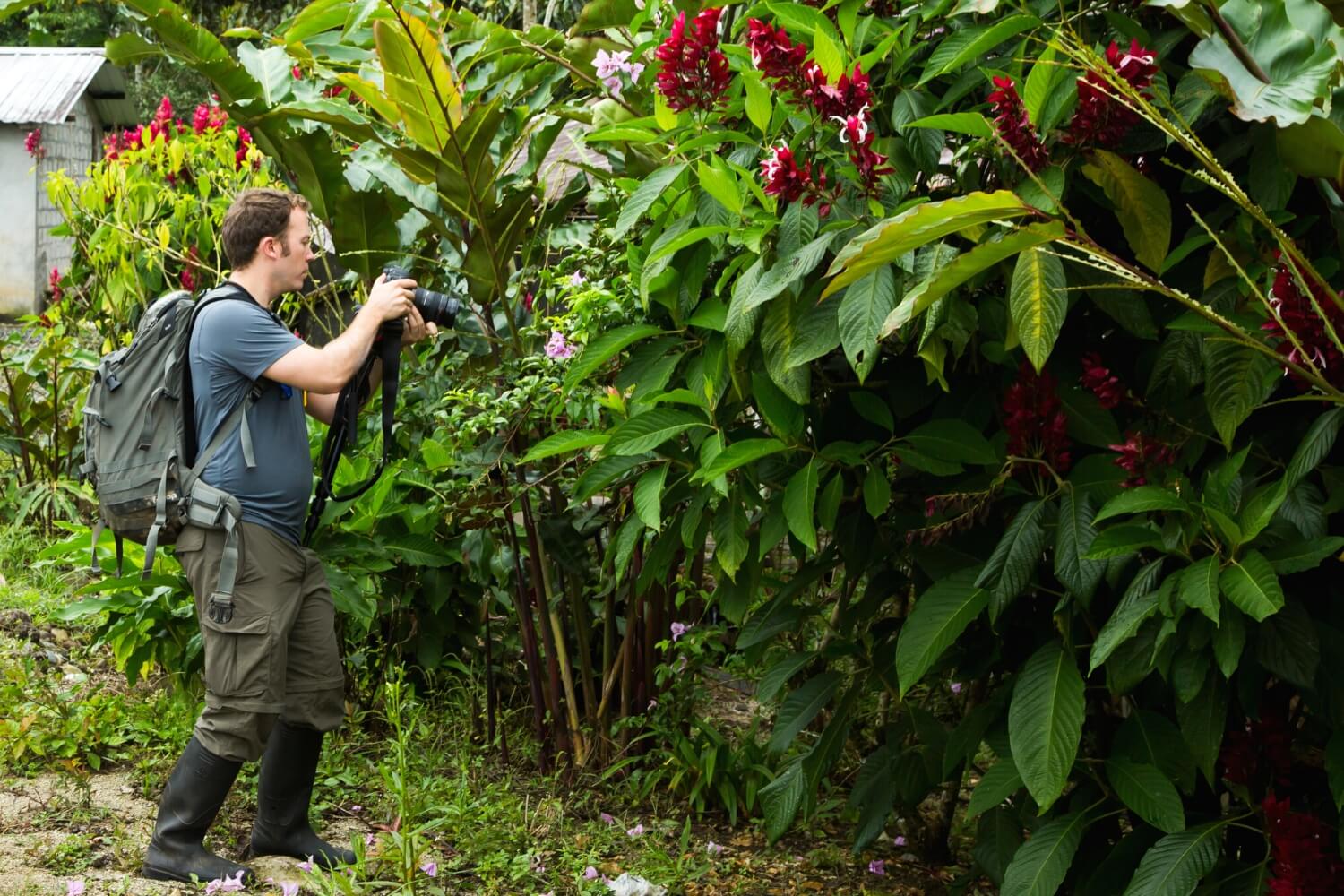 A Mosquito Net
Suppose you are camping while in the Amazon Rainforest. You will definitely want to grab a mosquito net to bring with you. Even if you aren't camping and are staying on a river cruise instead, a mosquito net can be an invaluable tool to keep the bugs away at night.
A Flashlight or Headlamp
Even if you are planning to hike during the day, there are places in the rainforest where trees almost completely obscure the sun. This means that you will want to bring light to be sure you can avoid stepping on a creature you would rather not. You'll also enjoy being able to see where you are going as well.
Sunscreen and a Hat
The sun can be quite powerful in South America, and even if you think you are used to the sun, a day on the river can have you fried to a crisp in a minute. So bring a hat with a wide brim to protect your face, as well as sufficient sunscreen for your entire trip. Be sure to reapply frequently.
It is also good to bring after sun cream or aloe vera for that spot you will inevitably miss with sunscreen.
Binoculars
As mentioned in the previous section, you will want to avoid getting too close to the wildlife in the Amazon. But of course, this is also probably the whole reason you are there! So invest in a good pair of binoculars to take with you to see the sights and animals from a safe distance.
Bottled Water and Water Purification Tablets
Once again, you will want to avoid drinking the water while in Brazil. If you are in a city or on tour, you will likely have regular access to bottled water that is safe for you to drink. However, if you are planning on trekking and camping, it's best to invest in a water purification bottle or tablets to be sure that you can make any water you come across safe for you to drink.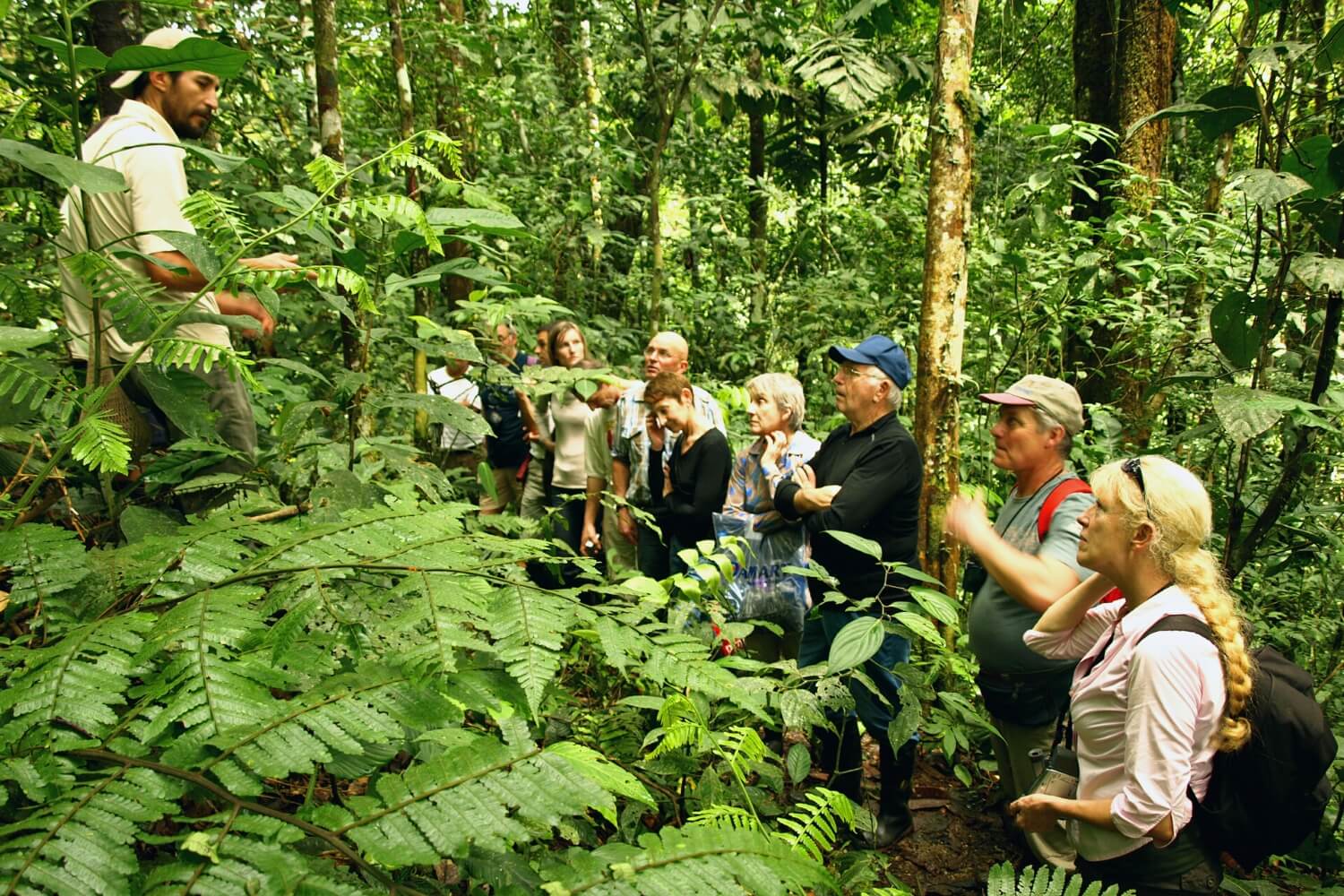 Check your footwear
Ideally, leave your shoes upside down on a stick overnight. If not, before putting your shoes on in the morning, check that there are no bugs inside, something much more frequent than it seems.
Have pain relievers and antihistamines on hand
Painkillers and antihistamines might be necessary, as well as not needing them for the entire trip. But it is better to always have them on hand. It may be necessary to eliminate pain or discomfort caused by constant exposure to the sun or insect bites. Always use insect repellent, it is also important to use sunscreen. Also do not forget that you must get vaccinated against yellow fever and tetanus 10 days before the trip.
Avoid dehydration
During a trip through the Amazon jungle, it is important to consume fluids constantly. The tropical heat causes dehydration very quickly due to intense sweating. It is extremely important that the fluids used are suitable for rehydration and that they are drinkable. A good option is to store some water purification tablets. Prevention is better than treatment.
Security
Please make sure that you do not take jewelry or valuable belongings with you during your trip. Please leave your passport, credit cards, traveler's checks or any other type in the safe in your room.
Personal First Aid Kit
For your trip in Peru and the Peruvian Amazon, we recommend: Antidiarrheals, stomach ache pills, antihistamines, analgesics and adhesive bandages, we also recommend bringing repellent with Deet and finally your medicines prescribed by the doctor.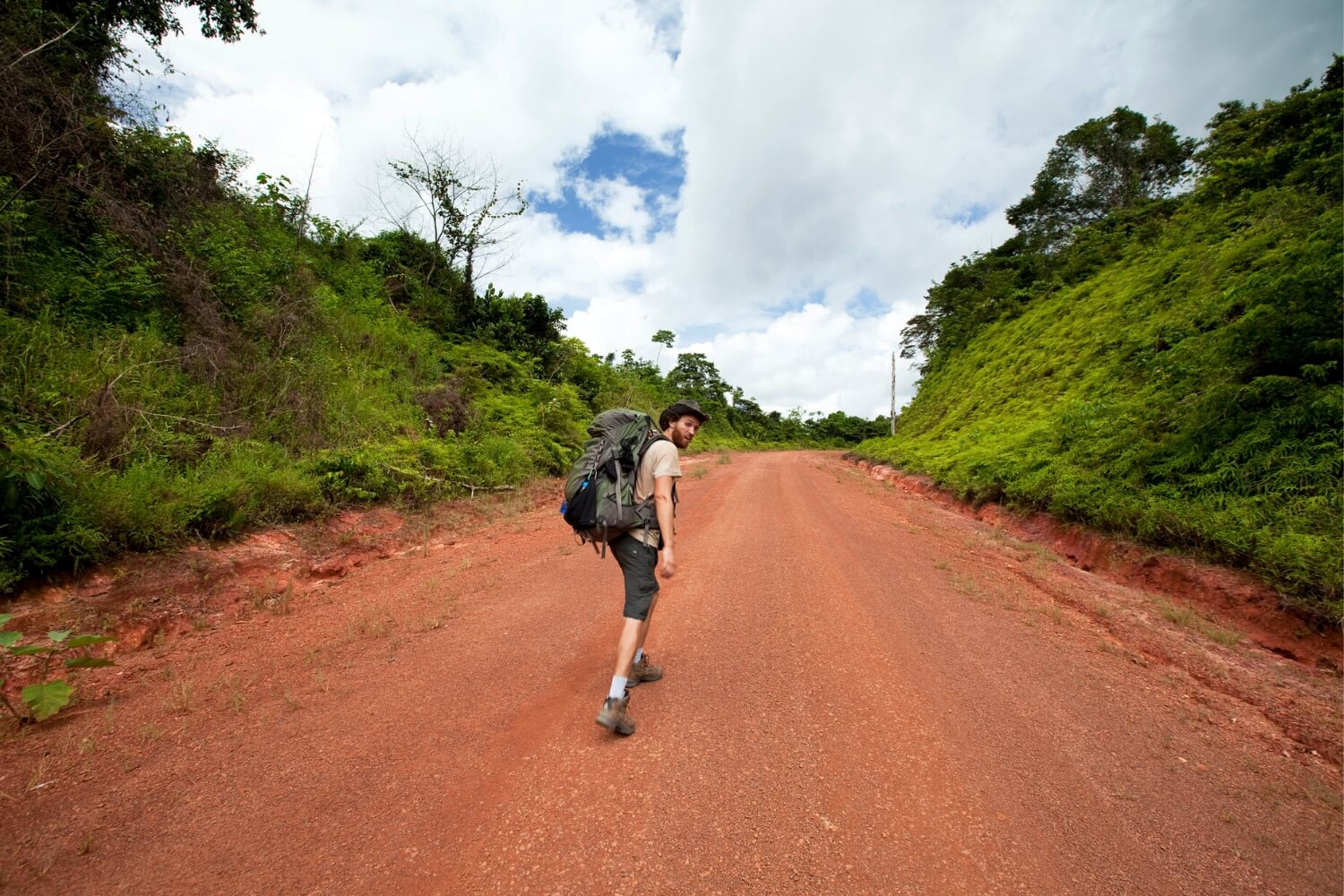 Protect your electronic devices
The humidity of the jungle can seriously affect electronic devices, so it is convenient to store them in sealed bags. This also applies to glasses, this will protect them from constant fogging. In some remote towns, electricity is used at limited hours or not at all. In this case, it is desirable to have a flashlight at hand.
Backpack instead of travel suitcase
The Amazon jungle is not a five-star hotel. Here you will do everything yourself. Usually the best option is to carry a backpack, and preferably with a waterproof protector. Thus, during the rain the backpack can be isolated from moisture.
Prepare to travel by river
However, the fastest way to travel through the Amazon is the rivers. Numerous river routes connect the main cities and jungles of the Amazon. Navigation from one city to another, as a rule, lasts several days and nights. On most of these boats you will sleep on the open deck in a hammock.
Beware of ayahuasca
In the Amazon jungle you can be invited to drink ayahuasca, a drink of immortality. But be careful, going on an astral journey is bad for your health.
Travel Insurance
We recommend purchasing travel insurance before traveling to the Amazon. In general, they can protect you (depending on your policy, of course) from the expenses that you may have during your trip due to flight cancellations, theft, loss of luggage or that you have to cancel your trip for reasons of force majeure. It also covers medical and evacuation expenses in cases of emergency or illness.