WHERE IS LOCATED  THE INCA TRAIL HIKE  TO MACHU PICCHU?
Where is the inca trail hike to Machu Picchu? It is located in the heart of the Peruvian Andes, in Cusco, capital of the ancient Inca empire and the citadel of Machu Picchu. The alternation of mountains and valleys along the walk offers an incredible and very diversified spectacle. It is situated in the Andes mountain range, the Inca trail hike to Machu Picchu passes through different types of Andean environments including green forests and rocky roads. Settlements, tunnels and many Inca ruins are found along the way before ending at the Puerta del Sol on the mountain of Machu Picchu.
The Inca trail hike to Machu Picchu begins at kilometer 82 of the railway that leads to Machu Picchu (2 hours and 30 minutes by bus from the city of Cusco). At the checkpoint we meet our porters and we will pass the passport control and the Inca trail tickets. However, Machu Picchu is not the only archaeological site that you will see on the Inca trail hike to Machu Picchu. On the tour you will also appreciate the ruins of Llactapata, the archaeological site of Runkurakay, Saycamarca, Phuyupatamarca and Wiñaywayna.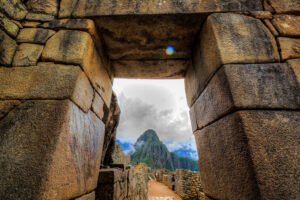 It is one of the most important hiking routes in South America and the world. You will see its original Inca architecture, the archaeological remains along the way and the natural mix of jungle and cloud forest along the way. It is also the most spectacular way to reach the sanctuary of Machu Picchu. The Inca Trail hike to Machu Picchu was built by the Inca emperor Pachacutec to connect Cusco capital of the Inca empire or tahuantinsuyo with the sacred citadel of Machu Picchu. Hiram Bingham, archaeologist and professor who discovered Machu Picchu in 1911, was also the one who discovered the Inca Trail hike to Machu Picchu, as well as all the archeological sites along its length. This route is open for trekking in 1970, by the Peruvian archaeologist Víctor Ángeles. Every year, thousands of visitors from all over the world arrive in Peru to travel this famous road. The inca trail hike to Machu Picchu is closed in February for maintenance.