PACKING LIST TO VISIT THE AMAZON RAINFOREST: A JOURNEY OF DISCOVERY
There are few undeniable facts that you have to realize before a trip to the Amazon Rainforest.  In the span of one day sunny blue skies may greet you in the morning, rain in the afternoon, and chilly temperatures in the evening. There is no escaping the humidity , shoes will get soaked, and the sun can beat down at midday. Tours from Amazon lodges, like the spotting the  wildlife, take the weather seriously. Trips start early in the morning, where the midst is thick and the creatures are stirring before retreating for cooler ground when the sun sets in.
Except for the occasional internal flight, we'll be travelling through canoes, kayaks, vans and our own feet between the destinations. Remember, we may have to carry our bags short distances and if you can put everything on your back will be much better. It is important to remember that everyone is different when it comes to travel. Some people are happy traveling with just the bare minimum. Others like to purchase the highest quality equipment available. There is no right or wrong way to travel  it is completely up to your own needs & preferences.
WHAT TO WEAR IN THE AMAZON RAINFOREST ?
In the Amazon Rainforest lightweight, breathable clothes are essentials. Waterproof trousers, short and long sleeve shirts that dry quickly, and layers make it easy to strip off in the sun, cover up in the shade, and air out at the end of the day's activities.  It might be hot and muggy, but mosquitoes and larger stinging insects are everywhere. Covering up isn't just because of the temperature-it's to avoid getting stung. Avoid synthetic clothing that will give you irritations during our exepditions. Choose discreet colors to blend in with the jungle.
Wear a large jacket or a shirt that you leave open to allow better air circulation. The sleeves should be pulled down over the cuffs to avoid any abrasions or insect bites. You can also use long-sleeved shirts. Loose fitting pants closed at the ankles will provide excellent protection against insect bites or sharp grass.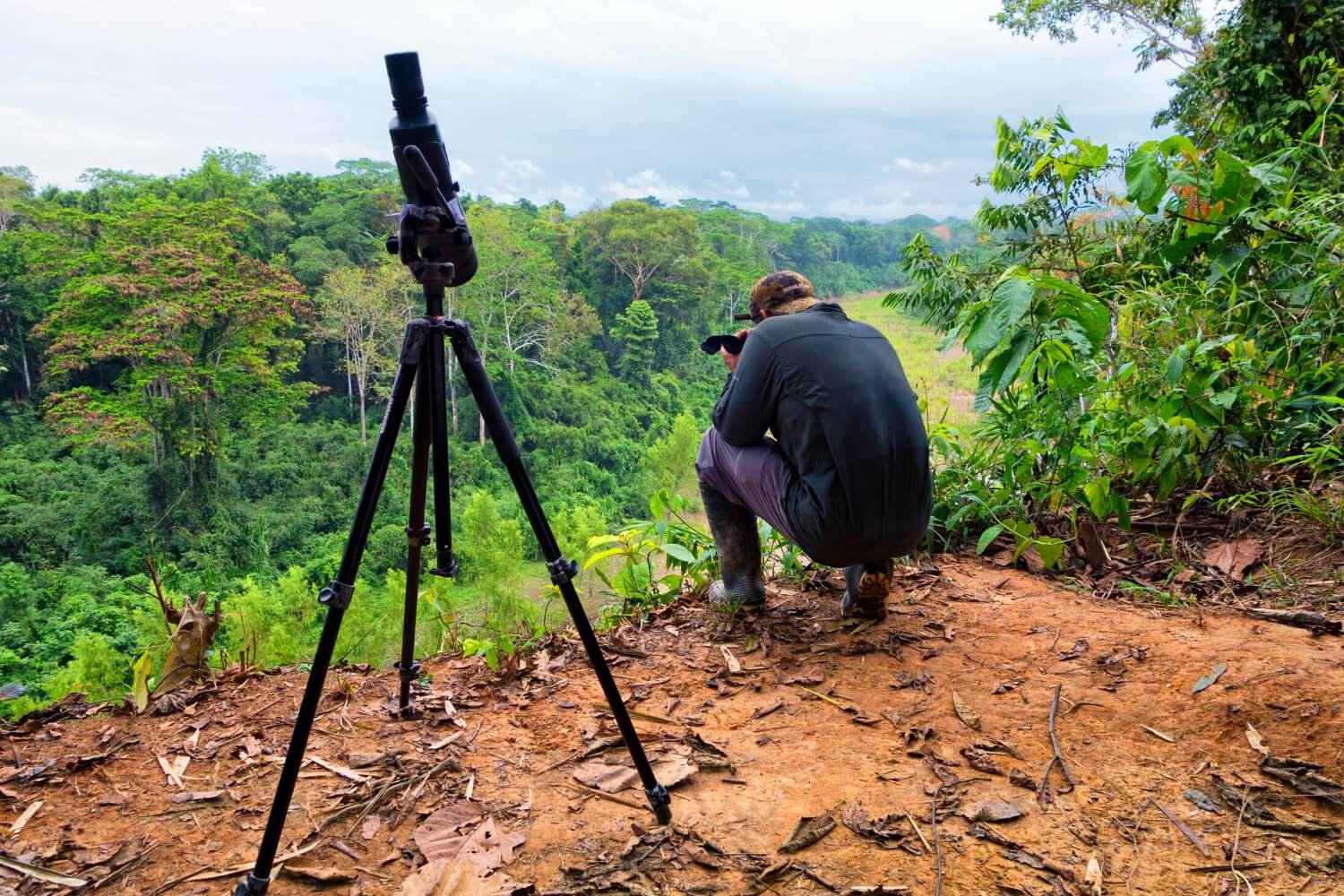 CLOTHING
Socks
You should have comfortable hiking style socks that are mid to long length (no ankle/bootie socks!) They need to be long enough to be able to tuck your pants into them when hiking through the rainforest so no critters can crawl up your legs.
Scarf
A sarong or large scarf has many uses, so it's always wise to travel with one. In the Amazon jungle it can be used as a makeshift towel, to cover your shoulders at the lodge (when your tired of wearing long sleeves!) or to wrap around your bathing suit if you are going for a swim.
Waterproof Jacket / Poncho
Rain showers are an integral part of a visit to the rainforest, so a rain jacket is a must. Some lodges will also provide you with a rain poncho on request. Sometimes you will be hiking and with no warning there will be a torrential downpour. Carry a lightweight, compact rain jacket with you that can be added to any outfit.
Pants
Bring quick dry full-length pants with lots of pockets and in neutral colors (bright or flowered fabrics can attract bugs). It's practical if one pair can be either rolled up to make capris or unzipped to turn into shorts, though most of the time you will want to be wearing pants that cover your legs to protect you from insects. A pair of long comfy leggings are also great for hanging out around the lodge. Pants with zip-legs that convert to shorts are especially handy in all weather. Jeans are not recommended for the Amazon climate.
Long-Sleeved Shirts
The best shirts for the rainforest are long-sleeved button-ups with a collar that can be flipped up to keep the sun off your neck and cover you up at night for bug protection. Though breathable quick dry ones are said to be the best. Also bring a couple of comfy long-sleeved shirts to change into when your hanging around the lodge or sleeping in the jungle. Light colors are recommended as darker colors attract more mosquitos
Neckwrap/Headband
A neckwrap is practical because it can be used in so many ways: around your neck to shade from the sun, to keep your hair off of your face and to put around your mouth so no bugs will get through.
Sun Hat
Nothing spoils a vacation more than red sunburn. When the sun is shining in the Amazon it can be deceptively strong and burn skin quickly, even on cloudy days. Wide-rim hats offer the best protection For the sun that starts in the morning and continues to the early afternoon-or starts at lunch and continues until nightfall-a good hat is a priority. Style is also a consideration, but party hats are likely to get squished on the journey to and from your luxury Amazon lodge retreat!
Underwear
Bring comfortable and quick drying underwear and sports bras to wear underneath your clothing. You don't need to bring a pair for everyday since these are easy to wash by hand in the sinks at the lodges.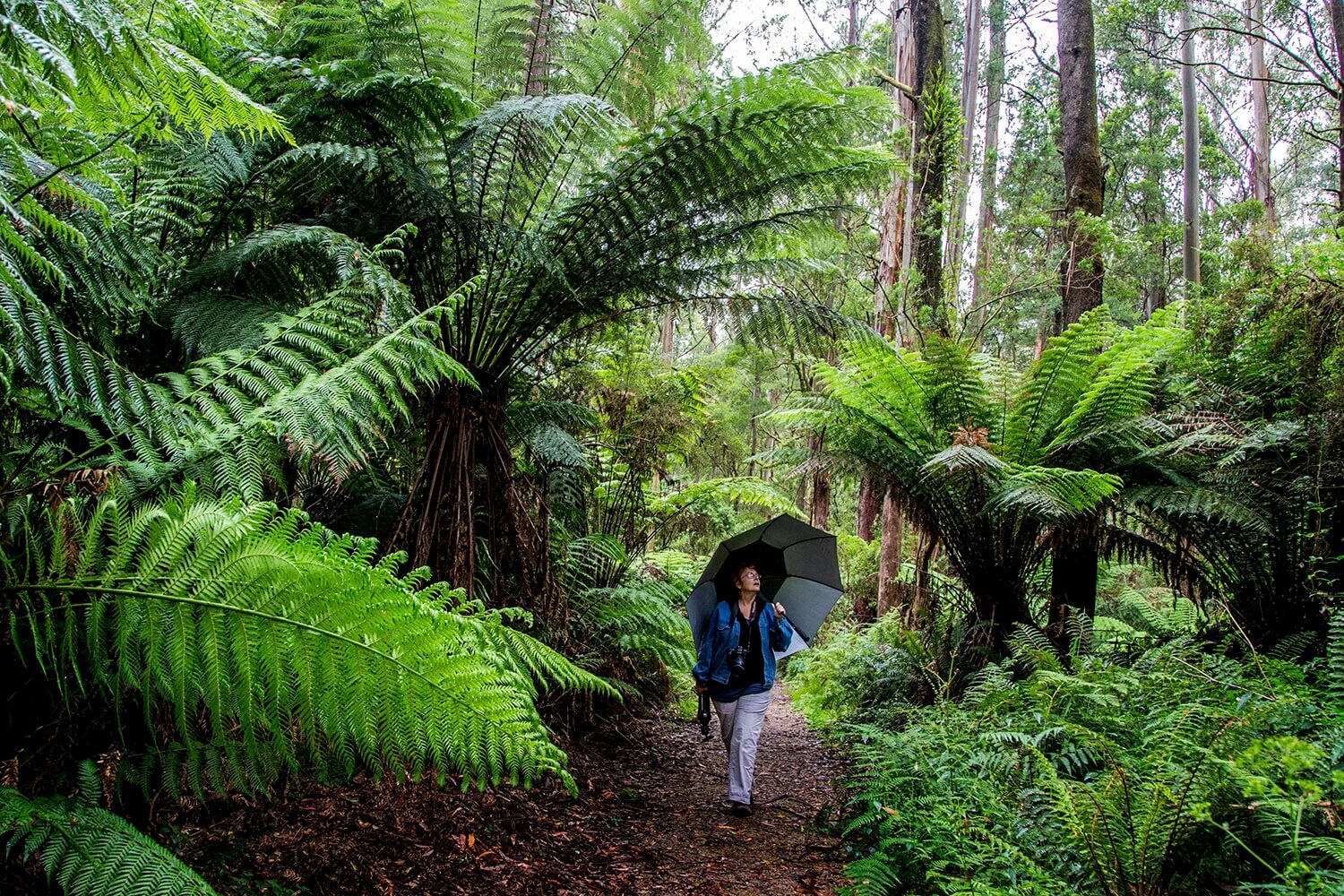 FOOTWEAR
Hiking Shoes
A pair of comfortable, rugged, waterproof, lightweight hiking shoes or ankle boots suit most of the climates of the jungle. Also, get something with breathable material, so your feet won't get too hot. Amazon Rainforest Lodges will provide wellington boots to when trekking through the forest in muddy areas.
Waterproof Sandals
After a long day hiking the first thing you'll want to do is give your feet some room to breath, but you also want to be protected from the mosquitoes, so bring a pair of waterproof sandals that you can easily wear with a pair of socks. These are also great in the outdoor showers where you may feel uncomfortable in bare feet.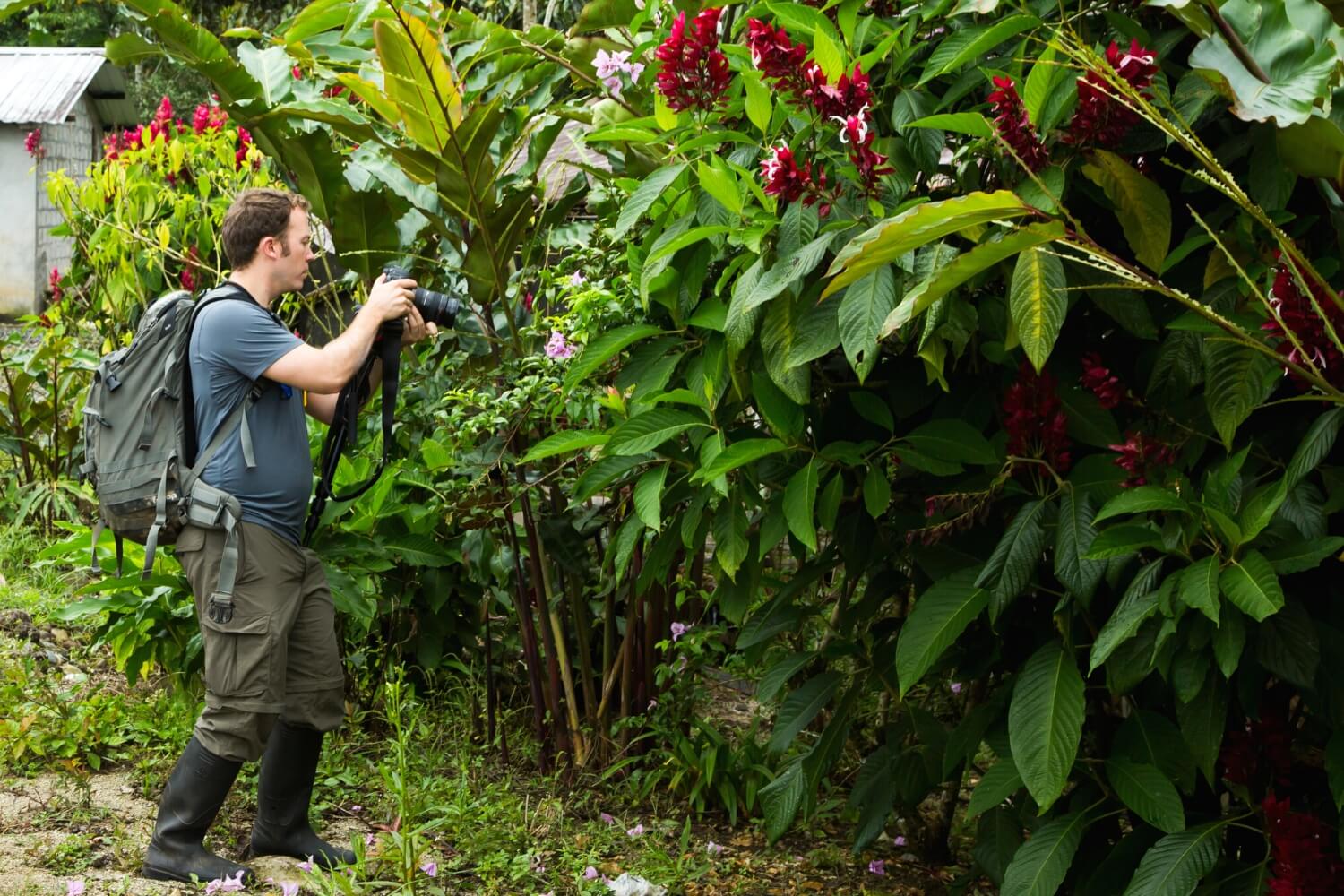 BACKPACKS AND BAGS
Flexibility and durability are two key traits of what to bring. Ditch the hard luggage and think about duffel bags, packs, and backpacks. Luggage is transported in boats, where space is a commodity, rolling suitcases don't really work well here. Waterproof bags for clothes are crucial.
Rain can come at a moment's notice, and day trips by boat expose cameras and computer equipment to sun, humidity, and rain is a triple threat for sensitive electronics. A decent sized day-pack is your goto bag when on excursions on the water, hiking, and for trips by plane. Waterproof is again the main concern-rain can seep in through zippers making for a damp change of clothes when out and about.
Hydration Bag
Staying hydrated is essential in the rainforest and a small 2-3 liter hydration backpack will help you do it. You can get a small one that slips into your larger backpack, so it can double as a daypack or make sure your larger backpack has a section for the water pouch.
Daypack
Sometimes you are not going to want to lug around a large pack, so it's really nice to have a small daypack that you can use when needed.
Backpack
It doesn't matter if you are just starting your amazon expedition or have been hitting the trails for decades; respectable travellers should know how important it is to carry the right gear. Having the right backpack could make or break your travel experience. Backpacks are a vital example of gear you should have on hand. Unfortunately, choosing the best backpacks for you can be an intimidating venture. A good backpack design helps them work well out in the wilderness. They also keep all your things safe and secure. The great backpacks are usually waterproof and flexible, providing maximum protection for your belongings. The best backpacks for hiking are ultra-convenient, giving you access to what you need without a hassle.
Dry Bags
Dry bags are highly recommended to keep expensive electronic gear and your  valuables safe and dry during river crossings or when the rain unexpectedly strikes, and also to hold wet clothing. Plastic bags are also great for keeping clothes dry.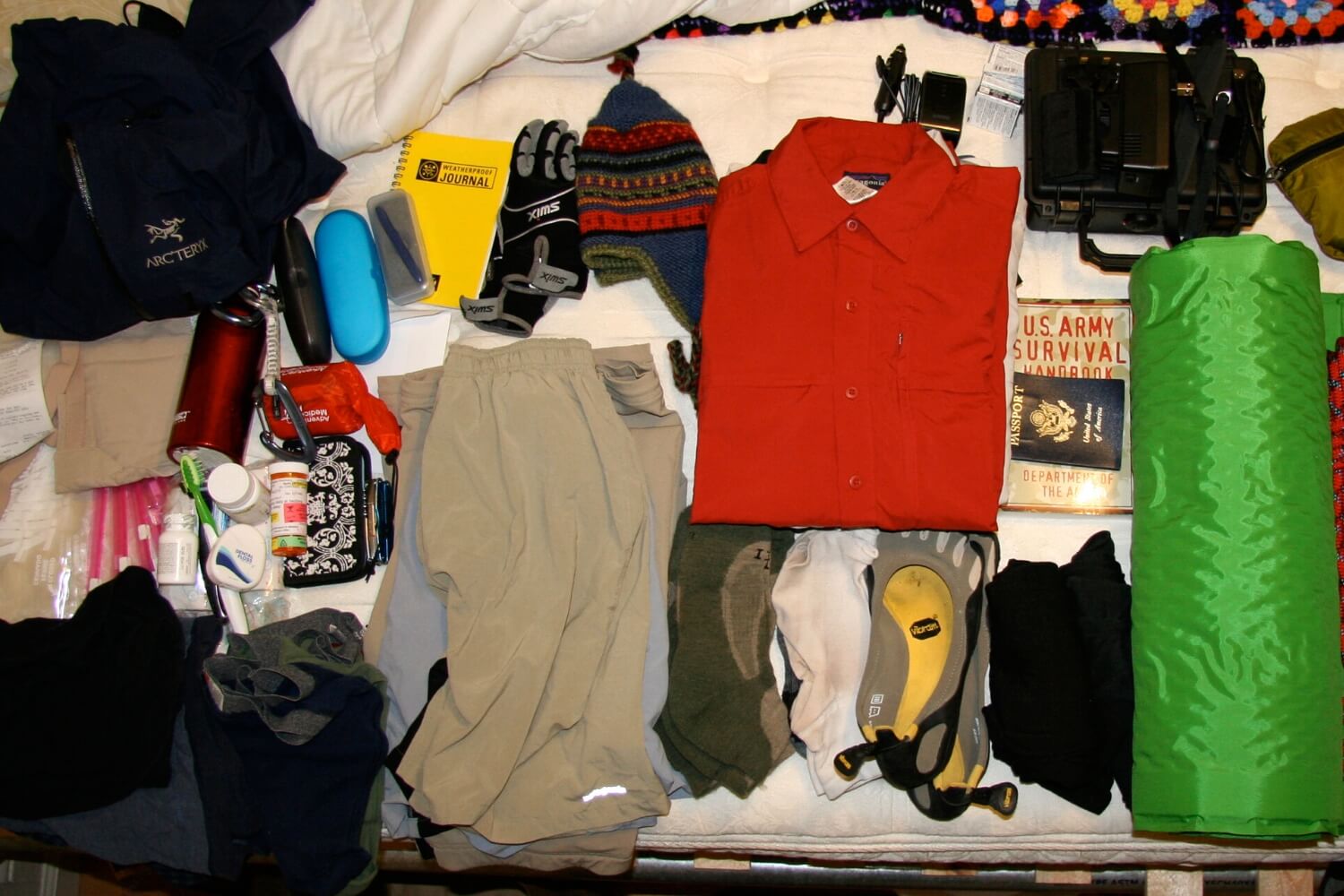 PERSONAL ITEMS  &  ESSENTIALS
Sun glasses
A good pair of sunnies are a must! Aim for proven UV protection from a recognised brand to reduce the glare and protect your eyes. There is more to traveling through Amazon rainforest than just shaded pathways. Make sure they are not too expensive, as they can easily be dropped in the mud or lost in the mucky waters.
Insect repellent
This might just be the most important item in your pack. An effective bug spray will keep the mosquitos at bay, and prevent itchy bites from making life miserable.
After Bite Cream
Unfortunately, even with being overly protected (unless you plan on wearing a hasmat suit!) the likelihood of getting a couple bug bites is pretty high, so bring along an anti-itch cream to keep you from scratching your bumps and making them worse! A good cortisone cream will do just fine.
Water Bottle (refillable)
Lodges have safe drinking water dispensers, so it's easy to fill up your own bottle each day and avoid buying plastic water bottles.
Flashlight or headlamp
Many of the Amazon lodges are off-grid and run on solar energy so you may not have electricity 24 hours a day. Bring a flashlight or a headlamp that you can keep next to your bed in case nature calls at night. A headlamp is great to get around the lodge at night, and enjoy nocturnal activities. In our nocturnal activities we will visit trails with a lot of activity of jungle animals, so you must take a good flashlight, these walks vary from 1 to 3 hours.
Sunscreen
The sun is almost always out in the Amazon jungle, even though you'll be hiking through the rainforest's canopy of trees there are long stretches of open patches and uncovered boat rides. It's best to get a UVA & UVB, non scented sunscreen, so you won't attract insects. In the jungle, due to the heat it is, it is advisable to apply sunscreen every two hours at least. Preferably take the products with the best certification and that your dermatologist has recommended, there are in sprays and with resistance to sweat and water,
Snacks
Don't worry, tourists are always well-fed at Amazon lodges, but a few extra protein snack bars never go amiss if your stomach starts rumbling. In the big cities of South America you can buy bags of nuts, packages of chocolate, cookies, sweets, or the famous chips. Since sometimes you will visit some native communities in the jungle where there are children to whom you can give some of your snacks, they will take it as a very special detail.
Treking poles
Not really necessary but treking poles can aid stability if you are unsteady on your legs.
Books
Since the trips to the Amazon are designed to forget about modernity and common activities such as the Internet or television, there'll be plenty of downtime once in the Great Amazon you can enjoy your stay reading the books of your choice.
Wildlife Guide
To help you identify and learn more about the amazing wildlife that you encounter in the Amazon. There are lots of options available, from thick wildlife books to light plastified easy id guides. Of course your naturalist guide will also identify all wildlife to you, so an additional guide book is an optional extra.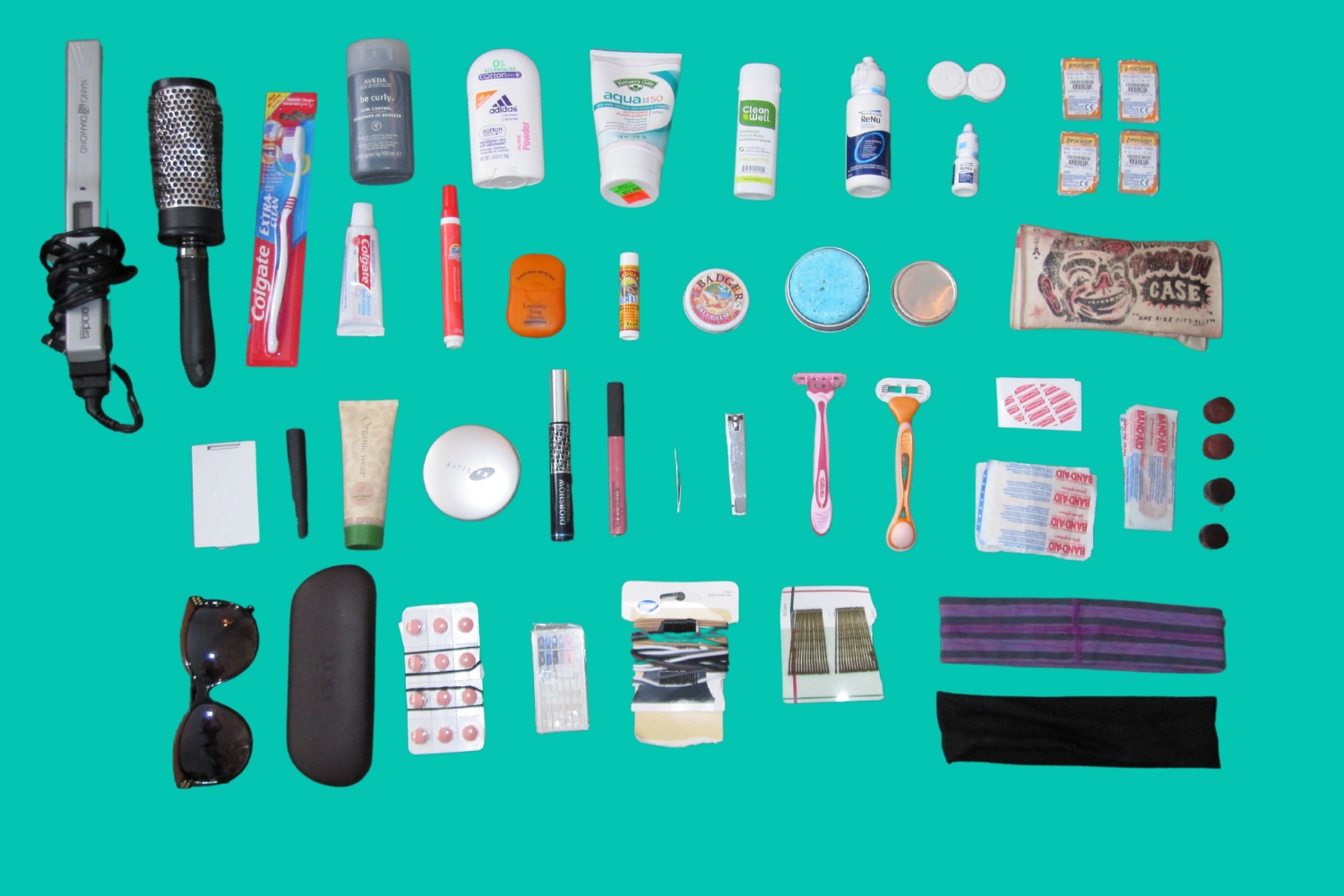 TOILETRIES
Shampoo & Body Wash
You may need both shampoo and body wash when staying at the lodges, as some do not provide these basics.
Face Wipes
The humidity will cause you to sweat a lot. That will make your face feel and look very greasy. It will be very refreshing to use a hydrating wet wipe to remove the grub.
Tissue packs
Pocket-sized tissue packs will come in real handy when there are bathrooms without a supply and when the forest is your restroom.
Toothbrush/Toothpaste
Some tiny bugs may be attracted to your minty fresh toothpaste, so get tubes with a twist cap that can be securely fastened.
Deodorant
Keep in mind that because of the excessive rainforest sweat you may be using more deodorant than normal.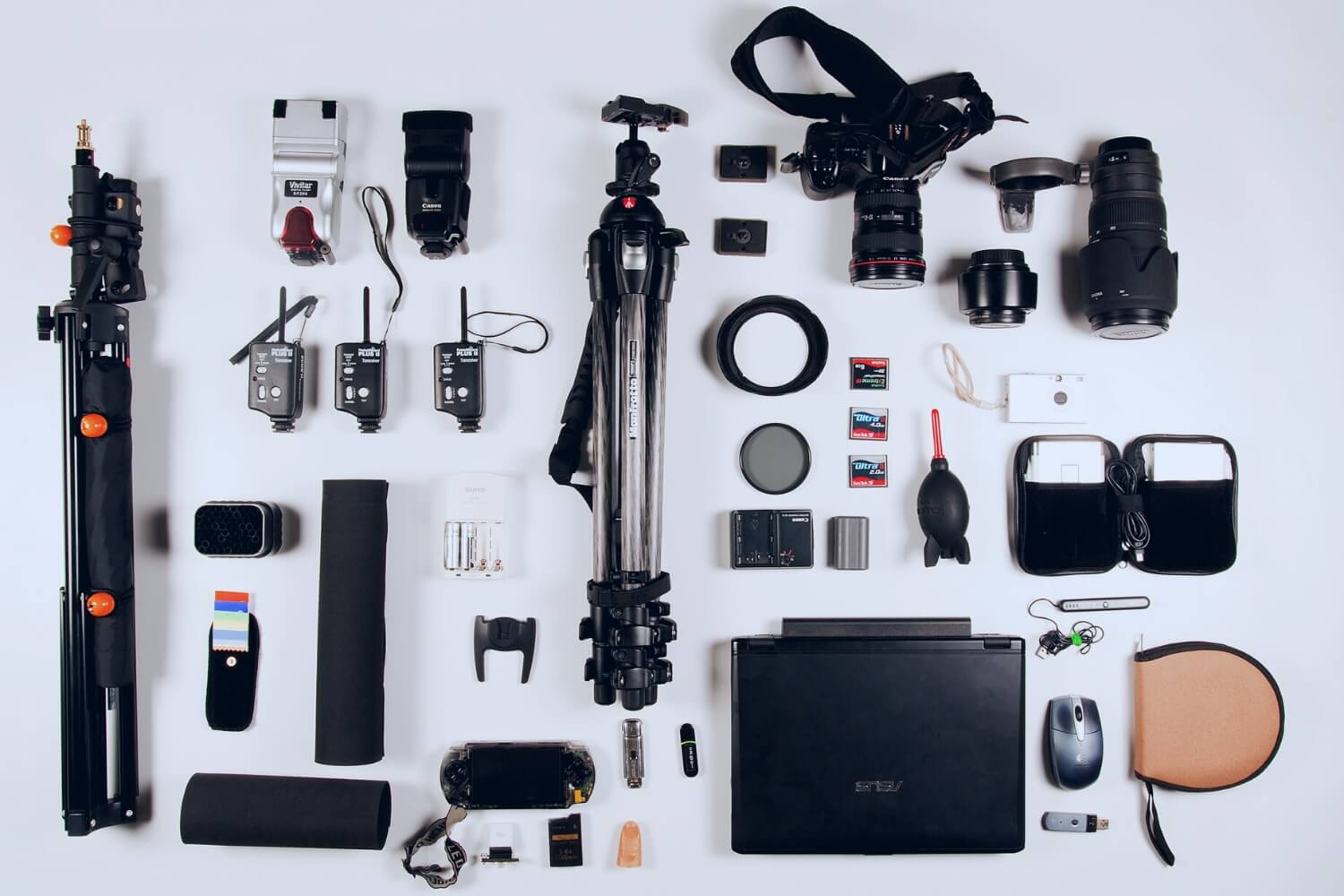 ELECTRONICS
Camera
There are thousands of photo opportunities in the Amazon Rainforest, so don't forget to bring your camera equipment. There are so many beautiful birds and wildlife in the Amazon rainforest, but many times they are hard to capture without a zoom lens. Rainforest creatures are timid so don't expect animals to pose for you like Galapagos animals. A good telephoto zoom lens (either built-in or attachable) will help you get closer to birds and animals without scaring them away.
Bring a memory card with a large capacityyou'll be surprised how many photos you end up taking, a polarising filter to reduce water glare, camera cleaning kit and an extra battery. If you have a normal camera then both a prime portrait lens and telephoto are your most important choices. A tripod can be useful but it can be rather cumbersome, especially when traveling in a group.
Cellphone
To capture photo / video action, keep up with your social media, and stay connected with folks back home. The amazon lodges don't have wifi access so you'll be disconnected of the rutine for some days.
Adapter
When looking for power outlet adapters for the Amazon Rainforest, there will be a few different suggestions: Type A, D, and Type F. Take all three, as power outlets vary in some countries. Just to be safe, it's better to bring a universal adapter.
Surge Protector
Electricity is available in some lodges, but many places have very limited outlets, sometimes only one per room. So bring along a compact surge protector with a few extra outlets on it.
Waterproof Watch
With the age of cell phones, a watch is not a total necessity unless you don't want to be always grabbing for your phone or want to protect it from a random downpour.
Battery Backups
Some lodges electricity is run by generator and they will turn it off at night, so you can't be guaranteed that your electronics will be charging overnight. Plus, there are excursions deep in the forest that will keep you away from a power source for a day or two. You won't have wifi or cell service most of the time, but if you like to use your phone for photos and/or entertainment bring backup power.
Binoculars
So the biggest difference between going on safari and going to the Amazon is the way you spot wildlife. On the Amazon, Wildlife is unpredictable and mostly likely isn't going to just happen to be a couple feet away so you can get the perfect view (especially the birds). You will get a lot of use out of a good pair of binoculars.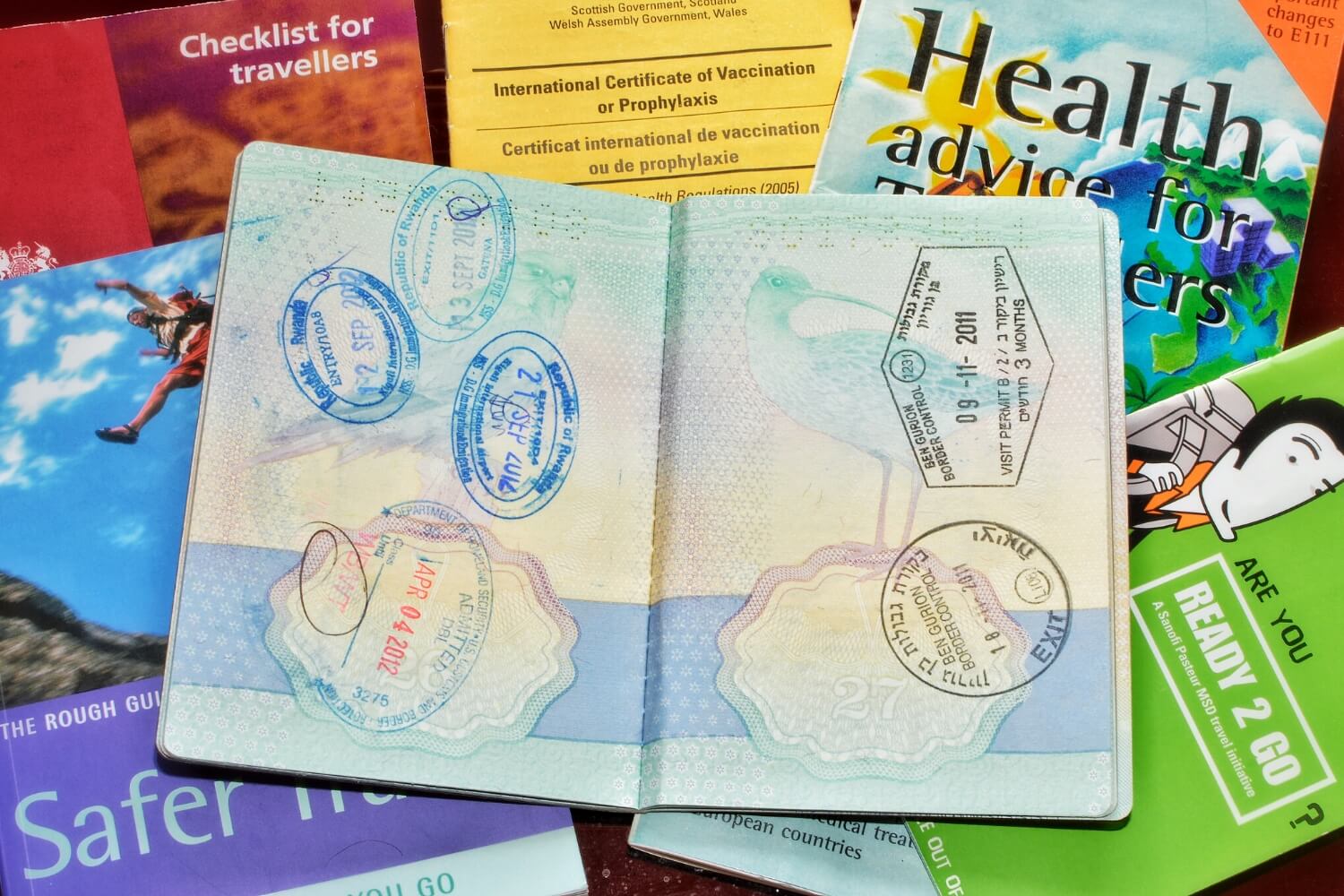 DOCUMENTATION
Passport
You need your original passport to fly to the Amazon. It's also a good idea to carry a copy just in case you lose the original.
Reservations
It's a good idea to have a copy of your reservations or voucher on hand, sometimes you'll be asked to show them at the airport.
Insurance documents
Not necessarily something you pack, but it does keep your back covered! This really goes without saying, but you should always have travel insurance when you travel, more so when you're venturing somewhere as remote as the Amazon Jungle. Keep the emergency numbers to hand just in case you ever need to use them.
Cash
You may be able to use your credit cards at a few random places in airports or big cities such us Iquitos, Cusco, Lima, but any further out and it's cash only. In small towns, depending on your destination, you will have to carry smaller denomination bills, it is recommended to exchange dollars or euros at the airports. Since in the Amazon there are no ATMs or banks.
Yellow Fever Vaccination Card
Some countries recommends the yellow fever vaccination, as well in some airline companies it is a mandatory requirement, otherwise  you will be turned away from your flight without one. Double check with your airline and the country requirements before deciding to forgo the vaccination.
First Aid kit
Your jungle tour guides will typically carry a medical kit for your group, but you should have a little one of your own for things like small cuts and blisters. You can buy yourself a travel-sized kit that's got a little of everything in it
Zinc Oxide Tape
Antiseptic Wipes
Assorted Band-Aids
Gloves
Wound Dressing x2
Hydration Powder x 12
Blister Dressing
Tweezers
Scissors
Anti-fungal Cream
Hydrocortisone Cream
Foot powder
Aspirin
Vaseline
Anti diarrheal medicine
Antibacterial Wipes
Mosquito/Insect Repellent