Pet income on your trip to Peru
Pets are part of our family, and if you are thinking of travel to Peru with pets, there is no reason why you cannot bring them with you. At certain times of the year, the increase in trips is very common and the National Agrarian Health Service (SENASA) reminds travelers that their pets (dogs and cats) can also accompany them, as long as they comply with requesting the certificate. export sanitary 72 hours in advance.
If you are an animal lover and you cannot imagine a trip without your faithful four-legged companion. Here you will discover everything you need to know to travel with pets and plan an unforgettable vacation. Peru is a fascinating country that has a great diversity of landscapes and best of all, it is a place where pets are very loved! In our country you will find numerous pet-friendly hotels, restaurants, parks and tourist attractions that accept pets, which will make your travel experience even more enriching.
From the vibrant city of Lima, with its parks and pet-friendly spaces, to Cusco, the ancient capital of the Inca Empire, where you can take walks with your dog and discover its impressive surroundings in the open air, not archaeological sites, nor museums and in some cases not on train or bus trips.
Travel to Peru with pets is an increasingly popular experience among animal lovers. Fortunately, the country offers a variety of alternatives that will allow you to enjoy your vacation without leaving your conceited child at home. However, it is important to note that traveling with pets requires proper planning. Make sure you bring with you all the necessary documents and vaccination certificates, as well as essential supplies for your pet, such as food, water and medicine.
The entry of pets to Machu Picchu or another archaeological site is NOT allowed
– Due to the sacred nature of Machu Picchu, visitors may not enter the Inca city accompanied by domestic or non-domestic animals.
– The only exception are the cases of people who need a guide dog for their normal transit. These cases are exceptional.
– Remember that within the natural area of ​​Machu Picchu you can find llamas as well as other non-domesticated species such as vizcachas, birds and even the famous spectacled bear.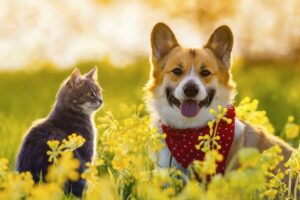 Entry of pets to Peru
The animal or animals must be covered by an International Health Certificate for Domestic Animals, which must be prepared by a veterinarian. According to what was reported by the National Agrarian Health Service of Peru (SENASA), the requirements for the entry of pets into Peru (only applies to dogs and cats) are the following:
Original Export Health Certificate issued by the Official Authority of the country of origin with the following detail:
Health status of the animal.
Vaccination Certificate (Rabies vaccination for animals older than 3 months).
Deworming certificate (Issued by the Official Authority of the country of origin).
Consular visa is not required.
Requirements:
– The animal must be vaccinated 60 days prior to the shipment date against the following diseases (animals older than 3 months):
Dogs: Distemper, Canine Hepatitis, Leptosirosis, Parvovirosis, Rabies, Parainfluenza.
Cats: Feline panleukopenia, Calicivirosis, Rhinotrcheitis, Feline leukemia, Rabies.
– The date of immunization, type and brand of the product used must be stated in each case.
– Certificate from the Veterinarian that the animal(s) have been treated against external and internal parasites in the 30 days prior to the date of shipment.
– Certificate from the Veterinarian that the animal(s) have been inspected and identified at the time of shipment by an authorized Veterinarian, who has found it to be in normal health, with no tumors, fresh or ongoing wounds of healing, nor any sign of quarantine or communicable diseases or the presence of ectoparasites.
– Animals should be placed in cages or special boxes that were washed and disinfected before being used.
– The certificates must have the full name of the Veterinarian who signs it, with the date and day that it is issued, and must also be notarized by the health or agriculture authorities of the local government.
Upon arrival in Peruvian territory, the pet will be subject to an inspection by SENASA, prior payment of rights for inspection and entry document. Pets from a country that make a stopover before arriving in
Peru
as the final destination, must have the aforementioned certificate issued by the official authority of the country of origin and not by the country where the stopover is made.
SENASA staff will carry out a clinical inspection of the pet, in order to be able to detect the presence of any sign of infectious or parasitic disease. In this way, SENASA continues to expedite the processes and procedures for users with the aim that travelers and their pets have a timely and quality service.
Important
Upon entering
Peru
, the aforementioned documentation must be presented at the Office of the Ministry of Agriculture of the Airport and pay the corresponding fee.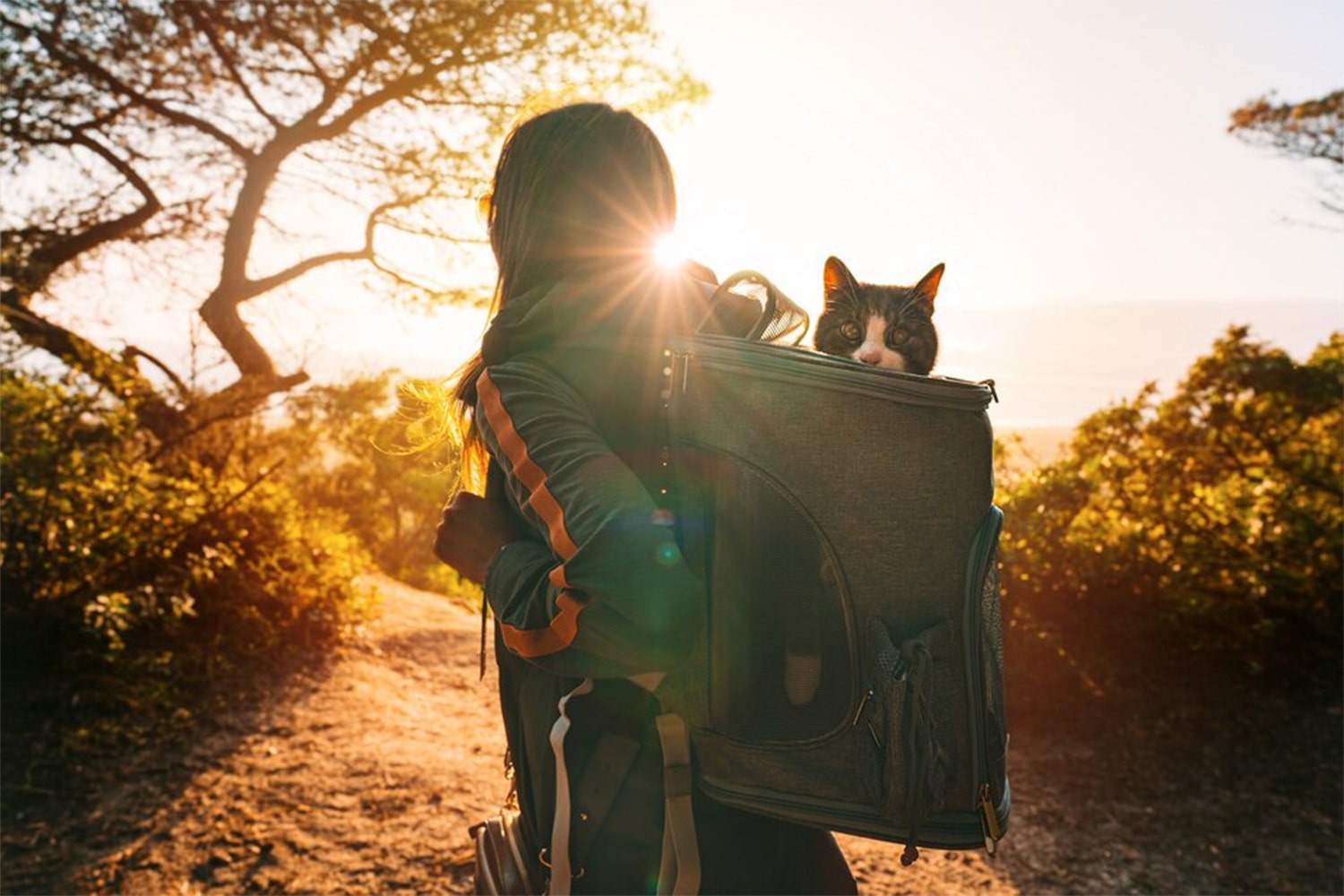 Benefits of traveling with your pet
Traveling with your pet, be it a dog or a cat, is not only an exciting experience, but also offers a series of benefits for both you and your faithful companion. Traveling with pets strengthens the bond you have with them. Spending time together in new and exciting surroundings allows you to share experiences and create special memories. In addition, traveling with your pet can be beneficial for its well-being. Changing your environment and routine can stimulate your mind and provide you with an enriching experience. It also allows them to be in contact with different smells, sounds and stimuli, which contributes to their cognitive and emotional development.
Traveling with your smug gives you the opportunity to share moments of fun and adventure together. You can enjoy long walks through beautiful scenery, explore parks and trails, and even relax on a beach while your pet plays in the sand.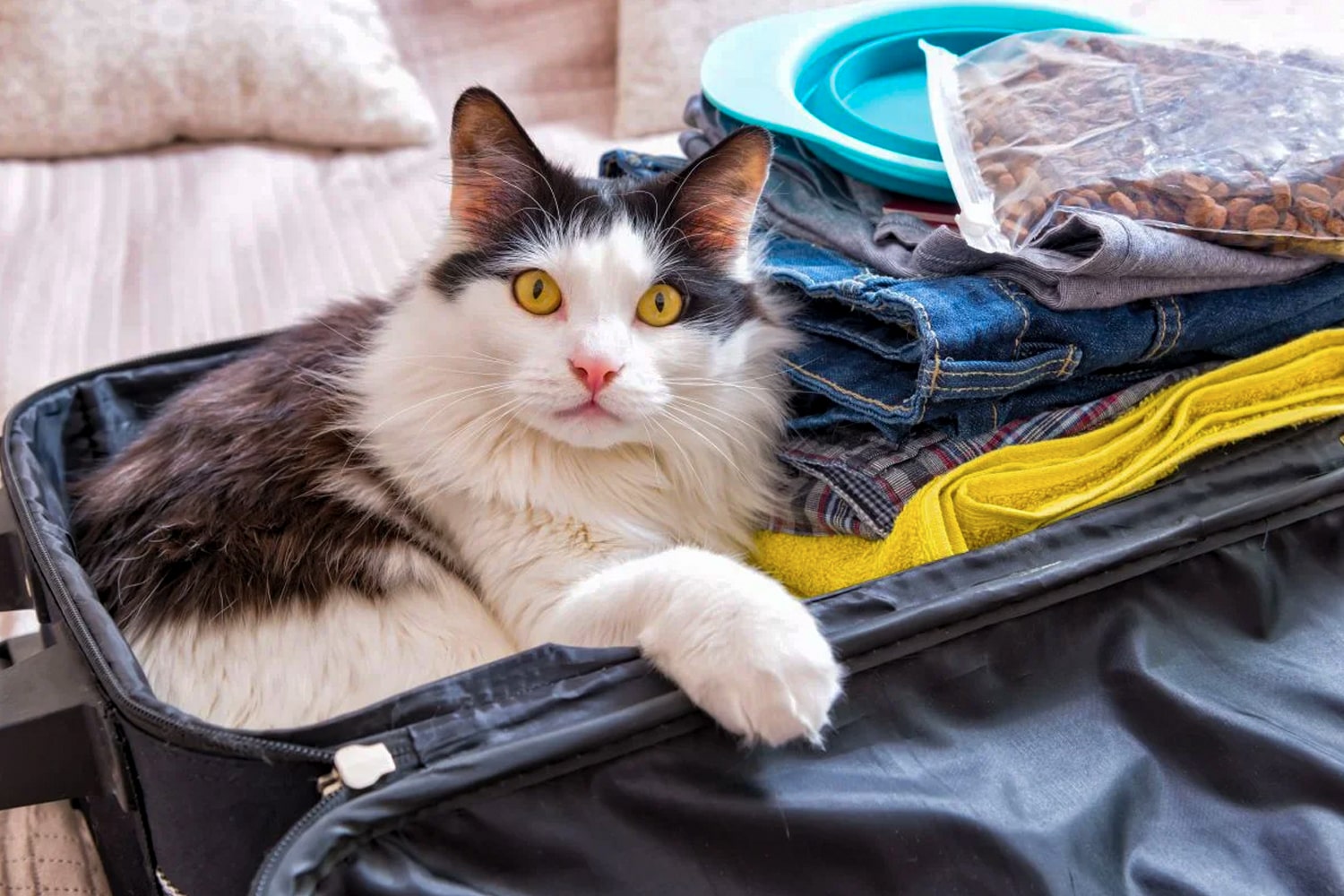 Precautions before traveling with your pet
Before embarking on a tour, it is important to take a few steps to ensure your safety and well-being along the way. Be sure to pay a visit to the vet before setting out for the destination of your choice. A complete medical check-up will ensure that your smug is in good health to travel. Take this opportunity to verify that the vaccination schedule and deworming are up to date, especially if you plan to travel by plane.
It is essential that your pet has clear identification. Remember that you must wear a necklace with a plate that contains your name, your phone number and any relevant information in case of loss.
Prepare a travel kit for your pet that includes food, water, medicine, toys and any other necessary items. It is important to maintain your usual diet during the trip to avoid digestive problems. Do not forget to bring a comfortable blanket or bed so that your pet can rest properly during the journey.
Do not forget to have a safe and suitable means of transport for your pet, especially if it is a cat. If you're traveling by car, use a carrier or a safety harness to keep your pup safe. If you're traveling by air, check the airline's policies regarding pet transportation and make sure you comply with their requirements.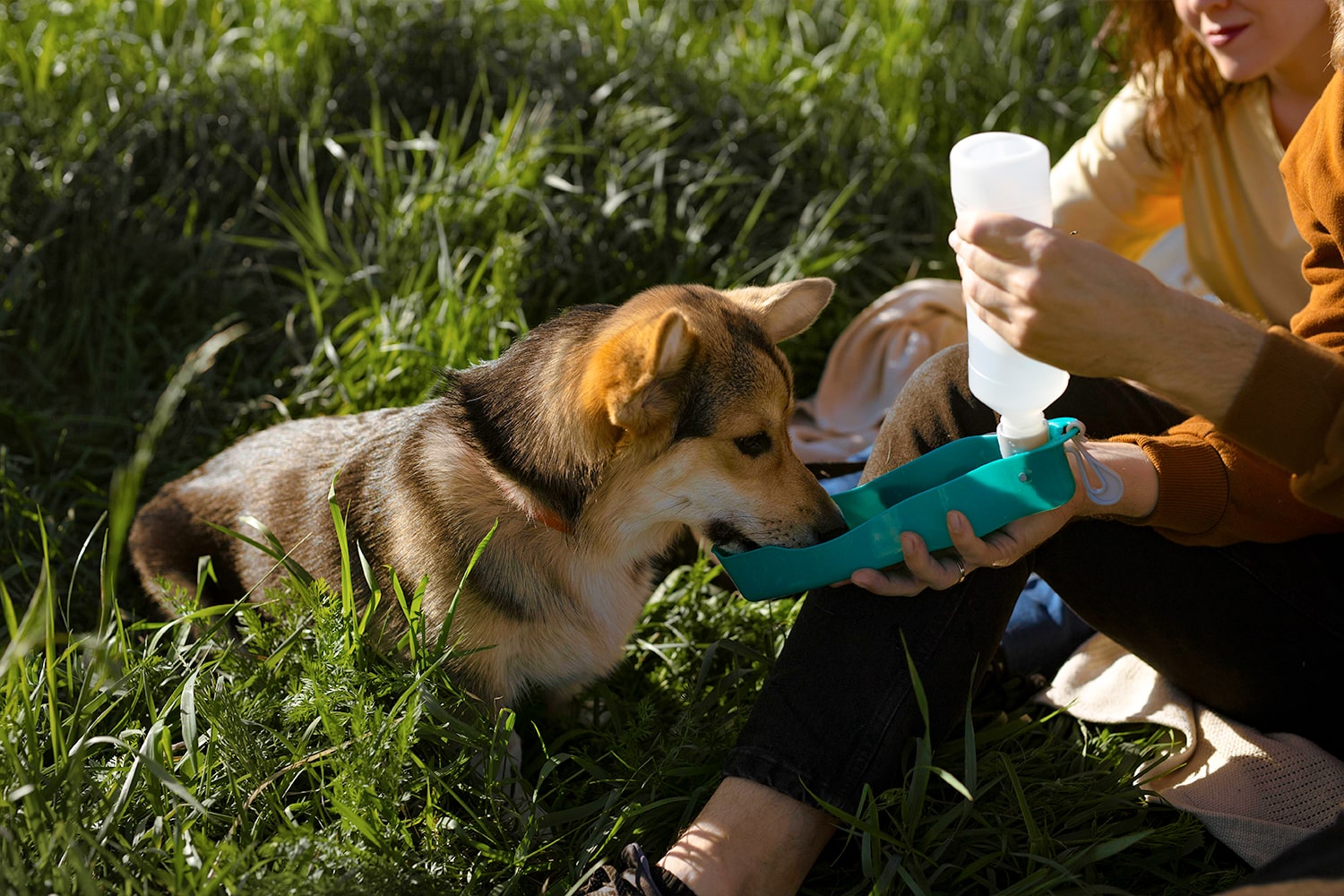 Tips to follow while traveling with your pet
It is important that your pet has access to fresh water at all times. Keep an appropriate bottle or container so that you can hydrate during the trip, especially if the journey is long. Avoid feeding your pet just before starting the trip. It is preferable that you have an empty stomach to prevent digestion problems or discomfort during the journey. However, make sure you have his usual food on hand to offer him small portions at appropriate times, whenever you deem it necessary.
During breaks and stops, take the opportunity to take your pet for a walk and relieve itself. Look for areas designated for dogs or safe places where you can stretch your legs and relieve your physiological needs. Finally, stay calm and convey peace of mind to your pet throughout the trip. Animals can sense stress or anxiety from their owners, so it is important to maintain a safe and relaxed environment for them.